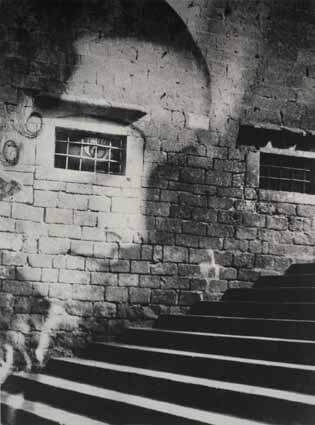 Event
Dialogues about the work of Kati Horna
Round table with Alejandro Jodorowsky and Juan Manuel Bonet, chaired by Ángeles Alonso Espinosa
On the occasion of the exhibition devoted to Kati Horna, the Jeu de Paume is organising a round table with two figures who knew this multifaceted artist, Alejandro Jodorowsky and Juan Manuel Bonet.
Kati Horna (Szilasbalhási, Hungary, 1912–Mexico, 2000) spent the last sixty years of her life in Mexico. She was very close to members of the Surrealist movement who, like her, were exiled in Mexico, notably Leonora Carrington, Remedios Varo, Benjamin Péret and Edward James, and she also met Alejandro Jodorowsky, founder of the Panic movement with Arrabal and Topor, following his arrival in Mexico, in 1962. Kati Horna and her circle of friends collaborated with Jodorowsky on several artistic and literary projects. She became the photographer of Jodorowsky's theatrical projects and, as part of a team led by Salvador Elizondo, collaborated on the avant-garde publication S.nob alongside García Ponce, J.V. Melo, J. García Ascot, Alvaro Mutis, Arrabal, Jodorowsky, Carrington and Edward James, among others.
Aware of the importance of the Surrealist movement in Mexico, the curator and art critic Juan Manuel Bonet, currently director of the Institut Cervantes in Paris, travelled to Mexico in 1989 to prepare his exhibition "El surrealismo entre el viejo y el nuevo mundo". He met Kati Horna in her mythical home on Tabasco street in Mexico.
This round table chaired by Ángeles Alonso Espinosa, an anthropologist and exhibition curator, will offer eyewitness accounts of an artist who was a war photographer in Spain, before adopting the avant-garde and experimental approach of the 1930s in her work, while continuing to cultivate an intimate and original style as a photojournalist.
3 euros / Free on presentation of an exhibition admission ticket (valid for that day) and for Jeu de Paume members. Limited number of places available.
Information: infoauditorium@jeudepaume.org
Round table on the work of Kati Horna, with Juan Manuel Bonet, art critic, and Alejandro Jodorowsky, poet, novelist, actor, director and filmmaker, chaired by Ángeles Alonso Espinosa, exhibition curator.
With the support of the Institut Cervantes in Paris
and the Instituto Cultural de México in Paris
Ángeles Alonso Espinosa is an anthropologist who has been working in the field for several years with Mayan communities in the Yucatan peninsula. In France, she studied anthropology at the Musée de l'Homme in Paris and at the École des Hautes Études en Sciences Sociales. She is a member of the board of directors of the Fundación Amparo, and has organised several exhibitions at the Museo Amparo. Since 2009, she has also been co-ordinating French-Mexican cultural projects. She has been director or co-director of, among others, the following exhibitions: "El Sabotaje de lo Real. Miradas cruzadas entre México y Europa" (Museo Amparo, in collaboration with the Centre Pompidou, 2009), "Resisting the Present" (Museo Amparo and Musée d'Art Moderne de la Ville de Paris, 2012) and "America Latina 1960–2013. Fototextos" (Fondation Cartier and Museo Amparo, 2013). In 2011, she founded the independent publishing company "el mojado". Its catalogue includes Xilitla. Melanie Smith (2012) and Detritus by Arturo Hernández Alcázar (forthcoming).
Juan Manuel Bonet is a Spanish art and literary critic, exhibition curator and poet. Since 2012 he has been director of the Instituto Cervantes in Paris. An acknowledged expert on contemporary Spanish painting, he regularly contributes to the newspapers ABC and El País. He was the director of the IVAM in Valencia and the Museo Nacional Centro de Arte Reina Sofía in Madrid. President of the Fundación-Archivo Rafael Cansinos Assens, he has written monographs, poems and texts on avant-garde art movements. His best-known book is the Diccionario de las Vanguardias en España (1907–1936); in 2012, he published Las cosas se han roto. Antología de la poesía Ultraísta.
He has been in charge of a number of exhibitions, including "El surrealismo entre Viejo y Nuevo Mundo", "El poeta como artista", "El ultraísmo y las artes plásticas", "Literatura argentina de vanguardia, España años 50", "Vertical Thoughts: Morton Feldman and Visual Arts" and "Un mundo construido: Polonia 1918–1939". He has also organised retrospectives of such artists as Pablo Picasso, Giorgio Morandi, Tarsila do Amaral, Henri Michaux, Josef Sudek, Francisco Bores, Francisco Santa Cruz, Ramón Gaya, Juan Manuel Díaz-Caneja, Esteban Vicente, José Guerrero, Manolo Millares, Francesc Catalá Roca, Leopoldo Pomés, Enrique Brinkmann, Bernard Plossu, Alex Katz, Helmut Federle, Dis Berlin, José Manuel Ballester and Neo Rauch.
Alejandro Jodorowsky, a Chilean of Russian origin, obtained French nationality in 1980. As an adolescent, he was interested in poetry, cinema, marionettes and mime. In 1947, he began studying philosophy and psychology at the University of Chili in Santiago, before performing improvised works between 1949 and 1953, well before the first Happenings in the United States.
In 1953, he settled in France, where he studied pantomime with Étienne Decroux. He subsequently joined the Marceau mime company, for which he wrote numerous acts, including The Cage and The Mask Maker. In 1962, in reaction to the Surrealist movement, he founded the Panic art group with Roland Topor and Fernando Arrabal. He then moved to Mexico, where he lived until 1974. There he created an avant-garde theatre group, performing works by Ionesco, Beckett and Strindberg. He then shifted towards filmmaking, making the films El Topo in 1989, The Holy Mountain in 1973, Santa Sangre in 1989, The Rainbow Thief in 1990 and, more recently, The Dance of Reality in 2013. A poet, novelist, actor and director, Alejandro Jodorowsky is also an author of fantastical comic strips and science fiction. He created the famous The Incal with Moebius between 1981 and 1989 and the The Metabarons series with Juan Giménez between 1992 and 2003. He wrote The Way of Tarot, a volume on tarot, and developed two therapeutic techniques inspired by shamanic rites, theatre and psychoanalysis, which he called "psychomagic" and "psychogenealogy".
Alejandro Jodorowsky and Kati Horna worked on several projects together in Mexico between 1962 and 1974. Kati Horna was the photographer of all Jodorowsky's theatre productions, and in 1962 they collaborated on the avant-garde publication S.nob, edited by Salvador Elizondo.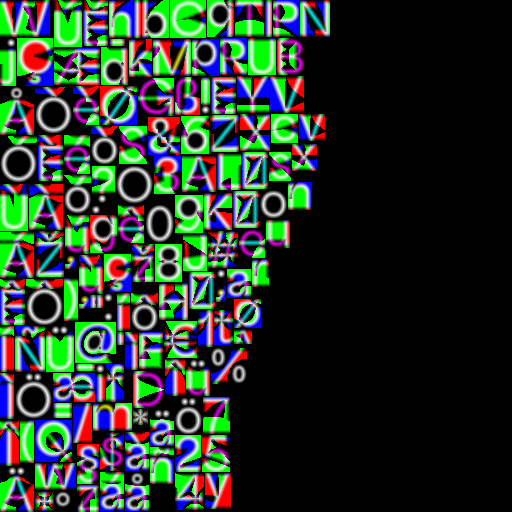 https://jeudepaume.org/wp-content/uploads/2021/04/KatyHorna_13.jpg