Pass Image ! The annual membership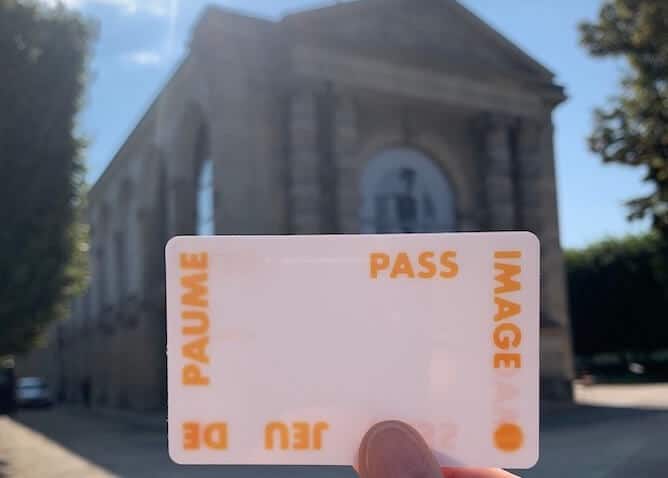 Images, images and more images
1 year, 2 options: Pass Image solo or duo
Unlimited priority access to exhibitions, films, tours and meetings
Evenings, invitations and benefits: the best images are yours!
Pass Image is Jeu de Paume's annual membership pass, which allows you to enjoy benefits all year round, at Jeu de Paume and our many cultural partners.
Pass Image offers priority and unlimited access to exhibitions, cinema, tours and meetings, and much more, with invitations and benefits all year round!
PRICING
Solo pass
Full price: €39
Reduced rate* €26
Duo pass (with the person of your choice)
Full price: €60
Reduced rate*: €45
* students, under 25s, teachers, over 65s, Family, MDA, SACD, SCAM, AGESSA cards, cultural partners' members.
Your benefits
FREE, PRIORITY ACCESS
• No need to visit the ticket office:
You can go directly to the exhibition entrance and present your Pass Image.
– Exhibitions: unlimited access to the Jeu de Paume in Paris and Tours
• Free ticket to be reserved online or at the ticket office:
– Events: meetings with artists, symposia, performances
– Readings and concerts (according to program)
– Cinema: programming in the auditorium
– Guided tours (in French): Wednesdays at 12:30 and Fridays at 17:00.
PREFERENTIAL RATES
– Jeu de Paume lectures on site or online (in French), Wednesdays at 6:30 pm: reduced rate
– Bookshop: 5% to 10% discount and privileged access to the annual braderie
– Café and terrace: 10% discount
– Special offers at the Jeu de Paume and flash offers from our many cultural partners: meetings, invitations, open days, tours and shows.
Our cultural partners: Centre Pompidou, Maison européenne de la photographie, Festival d'Automne à Paris, Palais de Tokyo, Fondation Cartier pour l'art contemporain, Musée national Picasso-Paris, Musée d'art et d'histoire du Judaïsme, Cinémathèque française, Réunion des musées nationaux – Grand Palais, Théâtre du Rond-Point…
You benefit from a reduced rate on the annual membership of these cultural partners.
Q&A
Would you like to renew your Pass image?
Visit the online ticketing service or Jeu de Paume reception desk.
Not receiving the monthly newsletter with dedicated offers?
Contact us! passimages@jeudepaume.org
Would you like to give a Pass image as a gift?
You can offer a Jeu de Paume annual pass to someone by visiting the online ticketing service or Jeu de Paume reception desk.