Space hire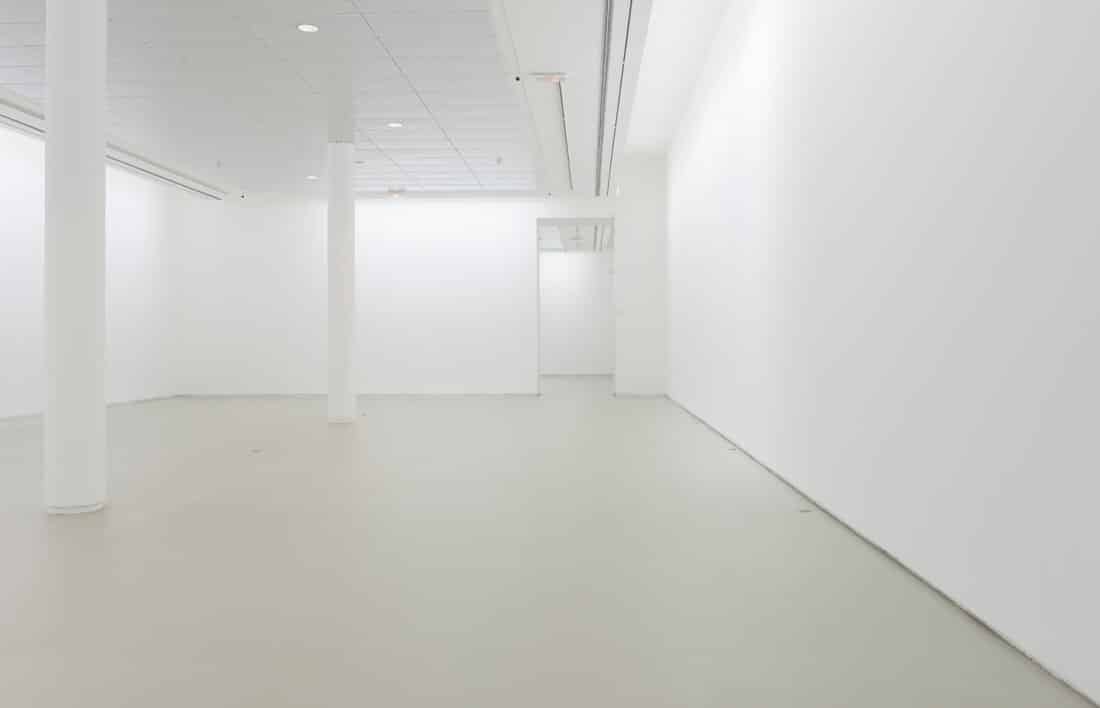 The Jeu de Paume is all yours.
Offer your guests a memorable and unusual experience.
A perfect contemporary interior set in a historic building standing in the Tuileries Gardens, the Jeu de Paume offers an outstanding location in the heart of Paris, and a culturally prestigious yet intimate setting for your events.
The building's modular, pure spaces can adapt to fit your function.
From a private tour to a dinner or cocktail, a fashion presentation, showroom or press conference, the Jeu de Paume welcomes you for an extra-special moment. Your private function can be combined with free or guided tours of the current exhibitions, to be enjoyed in exclusive conditions.
In periods between exhibitions, it is possible to hire the complete interior, totalling 1,000 square metres. These well-proportioned spaces on two levels lend themselves ideally to your most ambitious projects, designs and displays.
The Grand Hall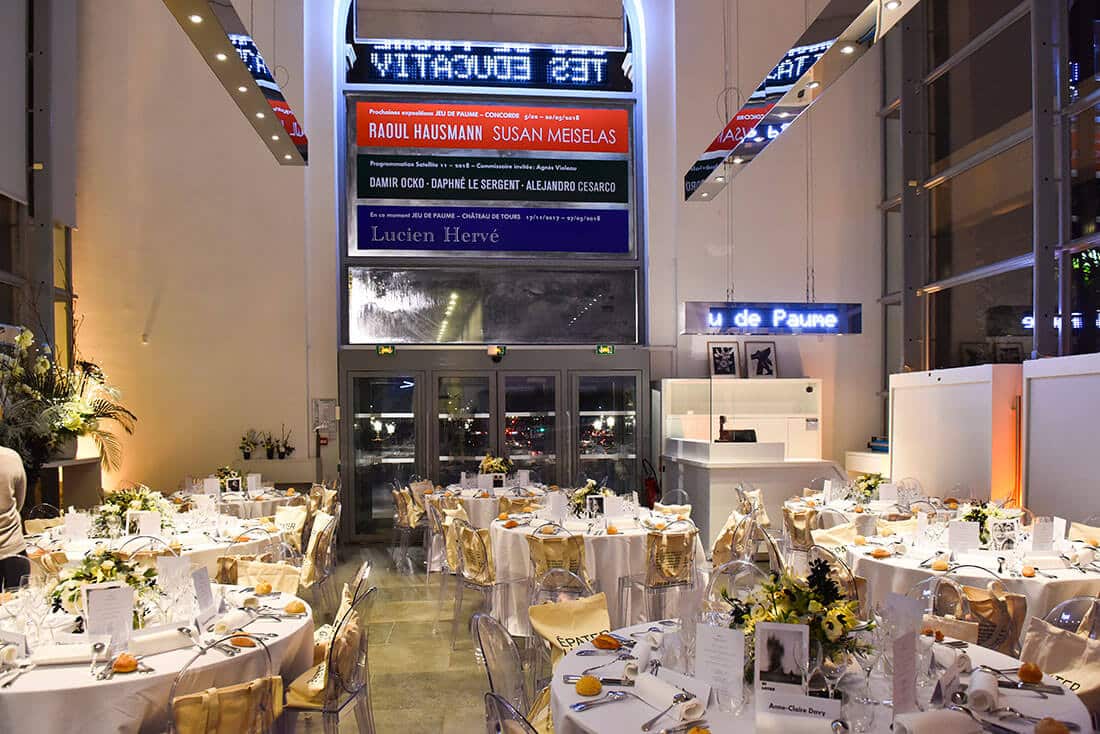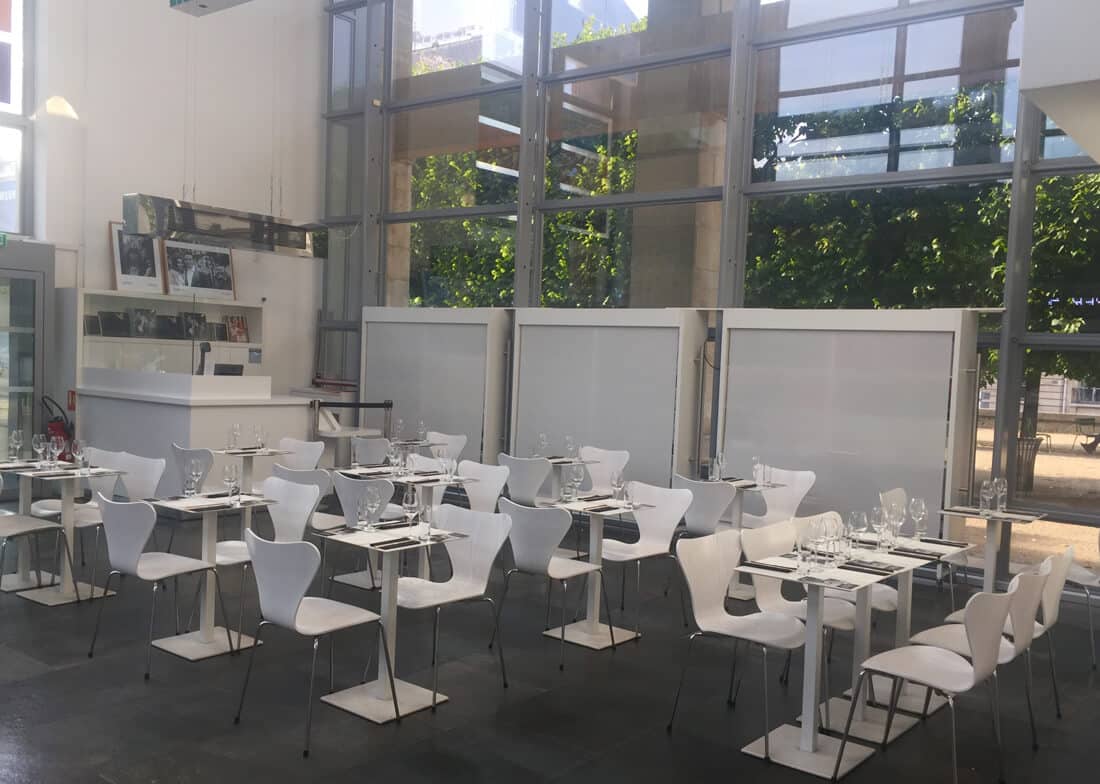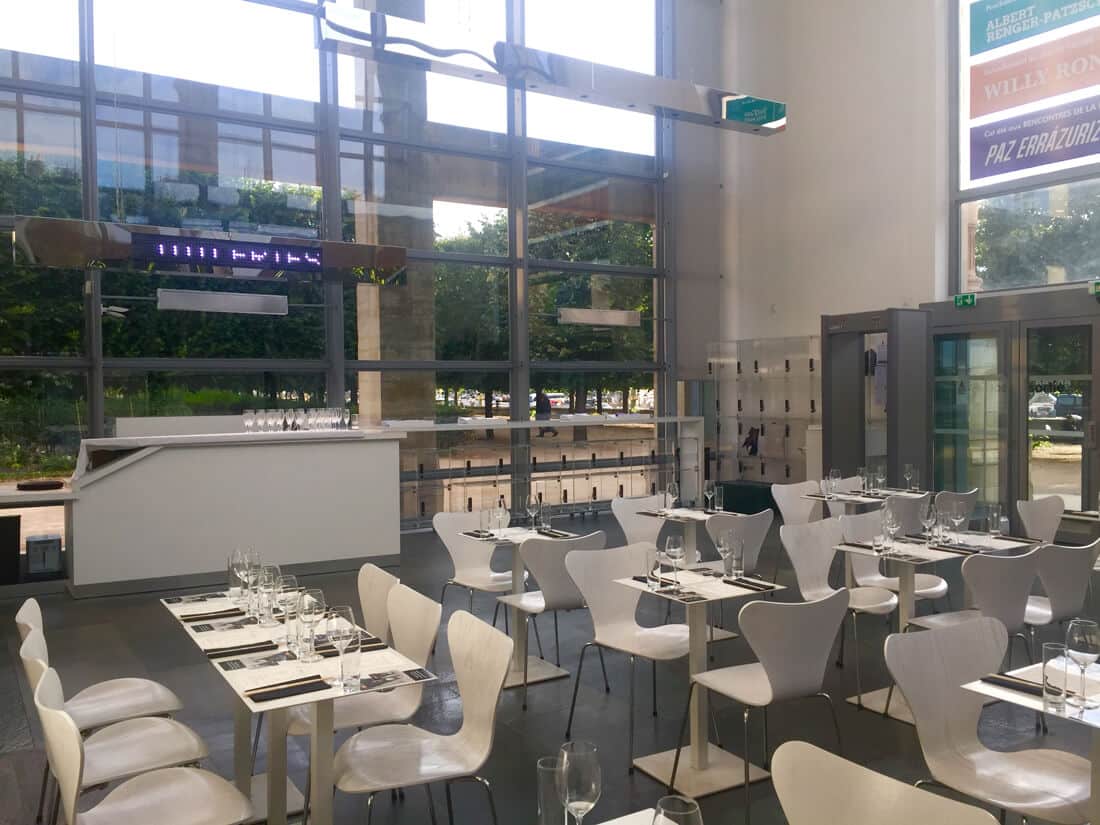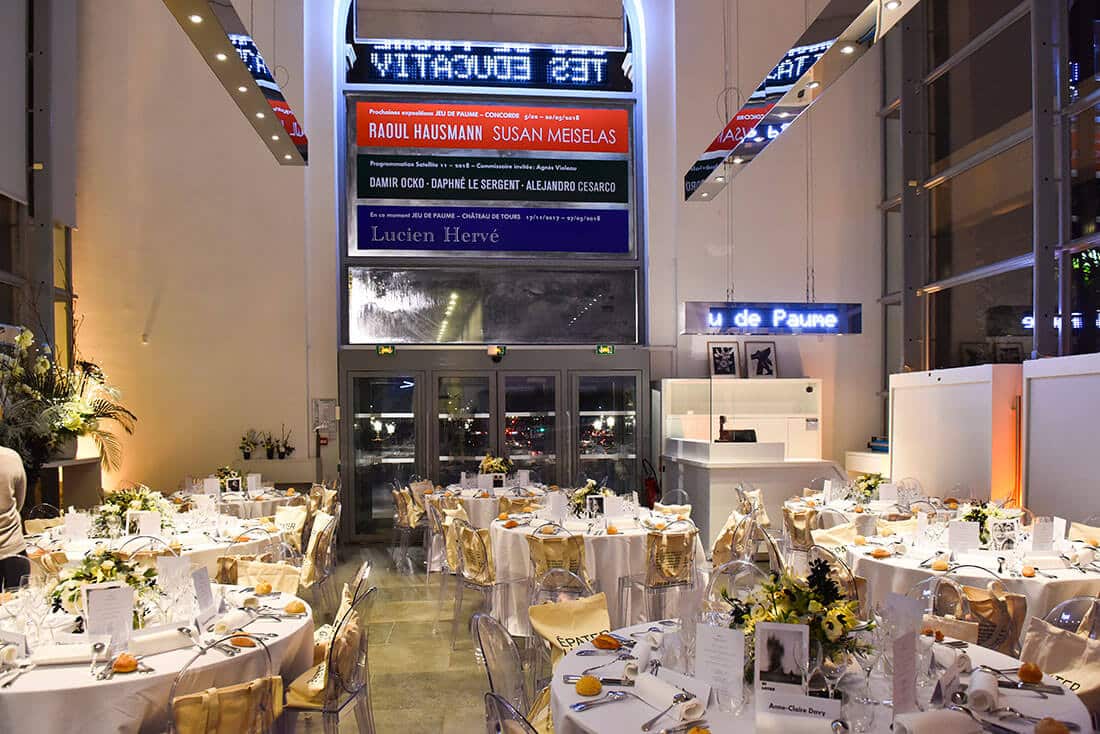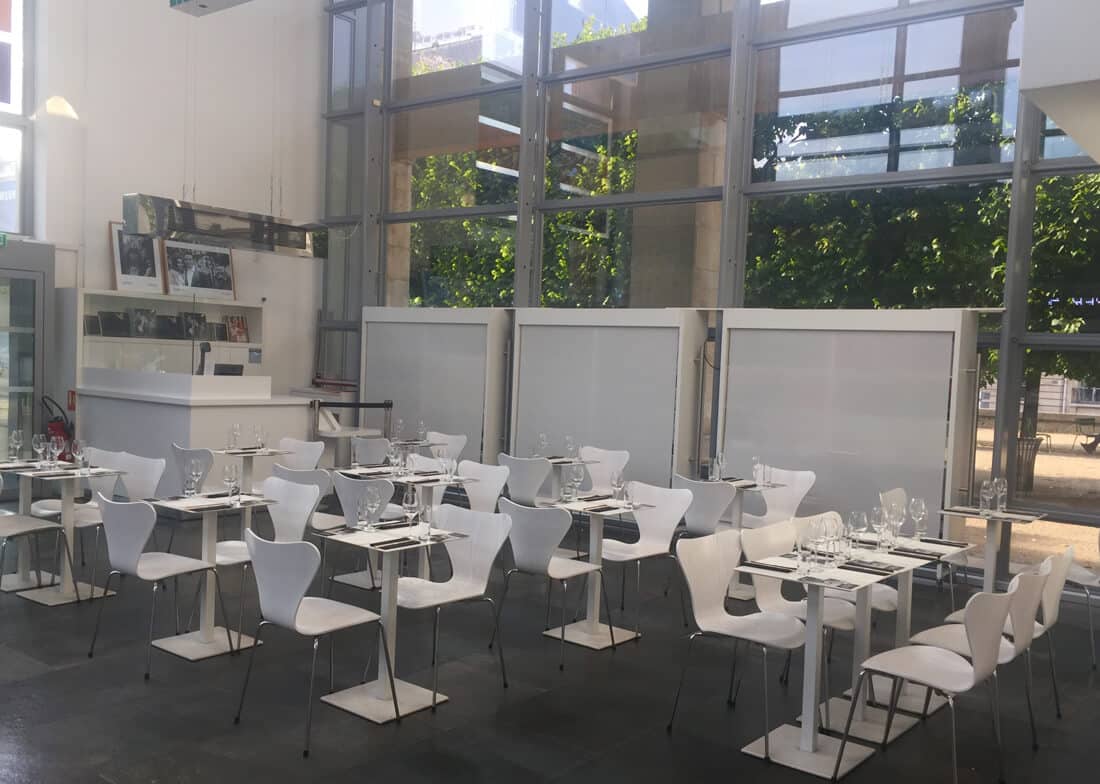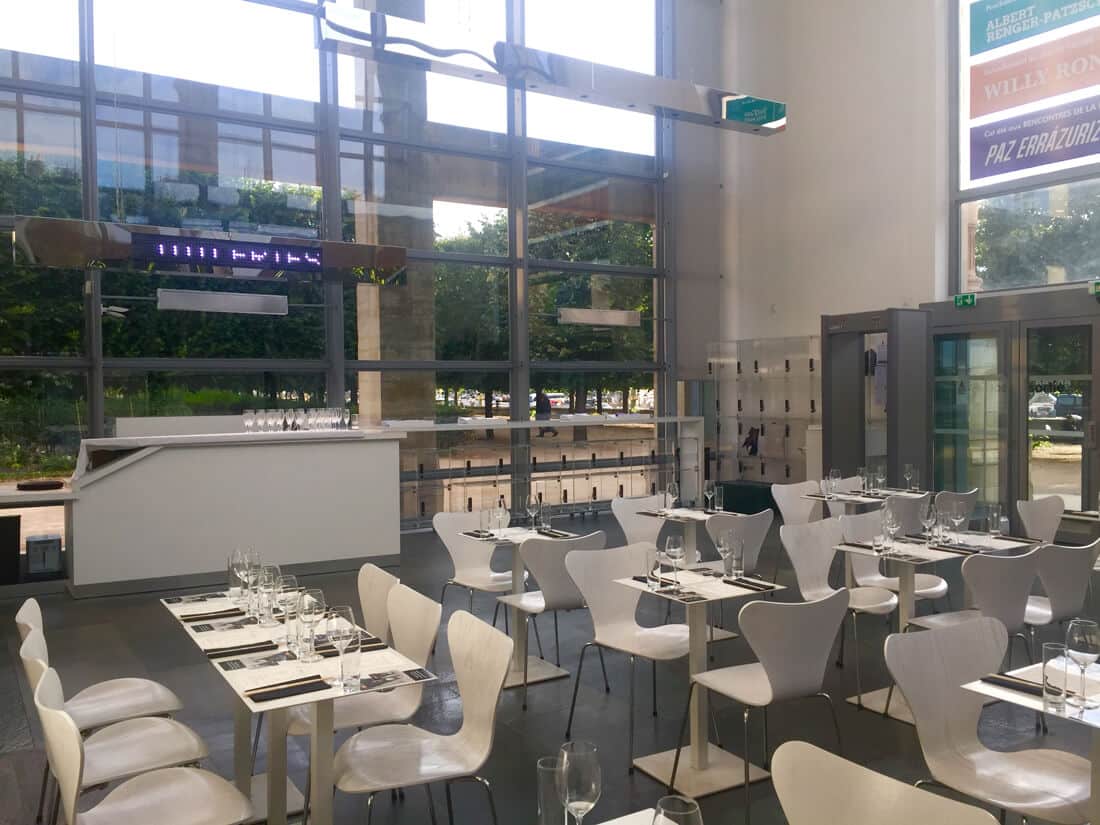 This handsome contemporary space with its fine glass roof and glass walls can be decked out in the colours of your event. Offering commanding views over the Tuileries, this is a pleasant interior on a human scale. Regularly swept by the light from the Eiffel Tower, this is the ideal place for a cocktail combined with a private tour of the current exhibitions.
Terrace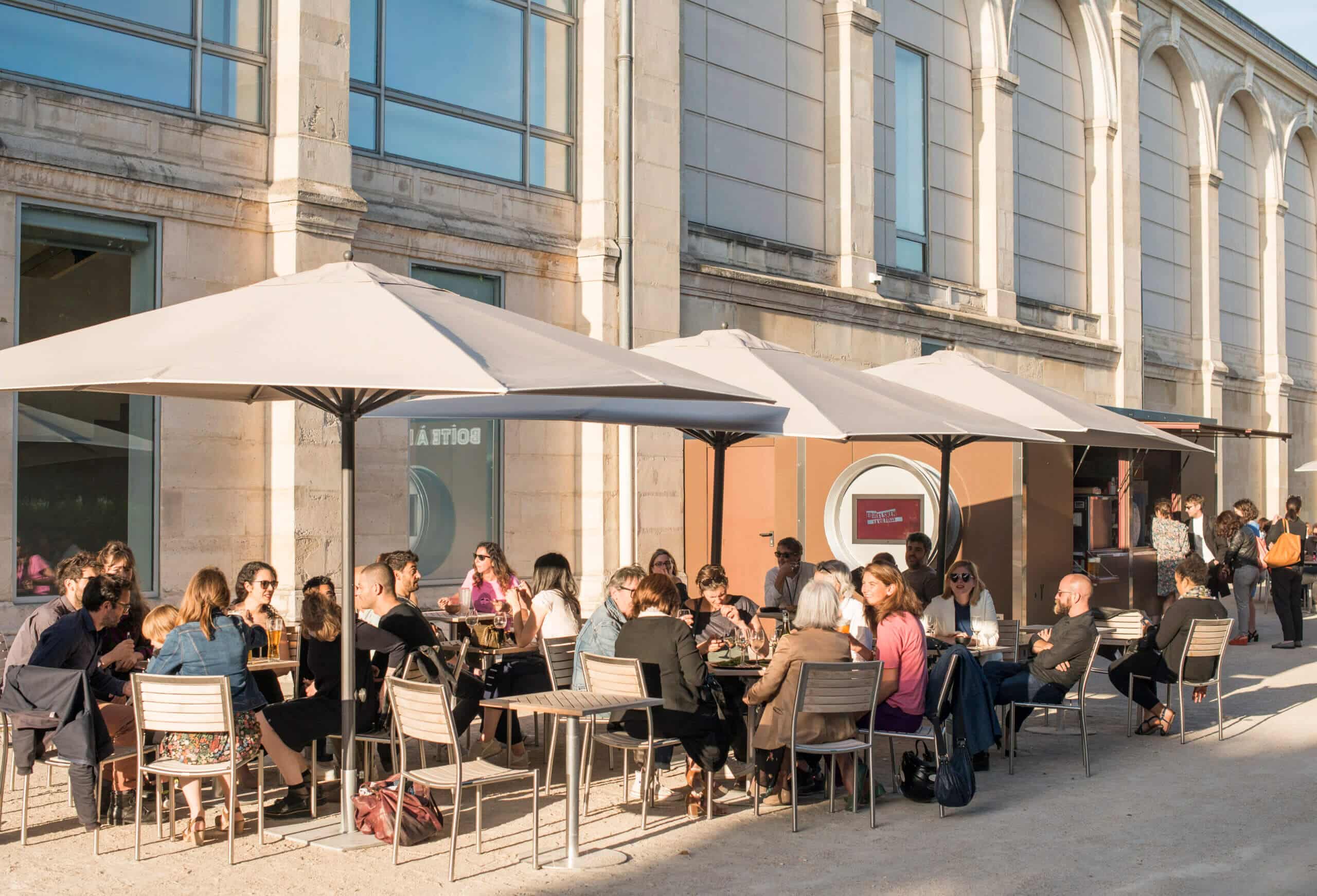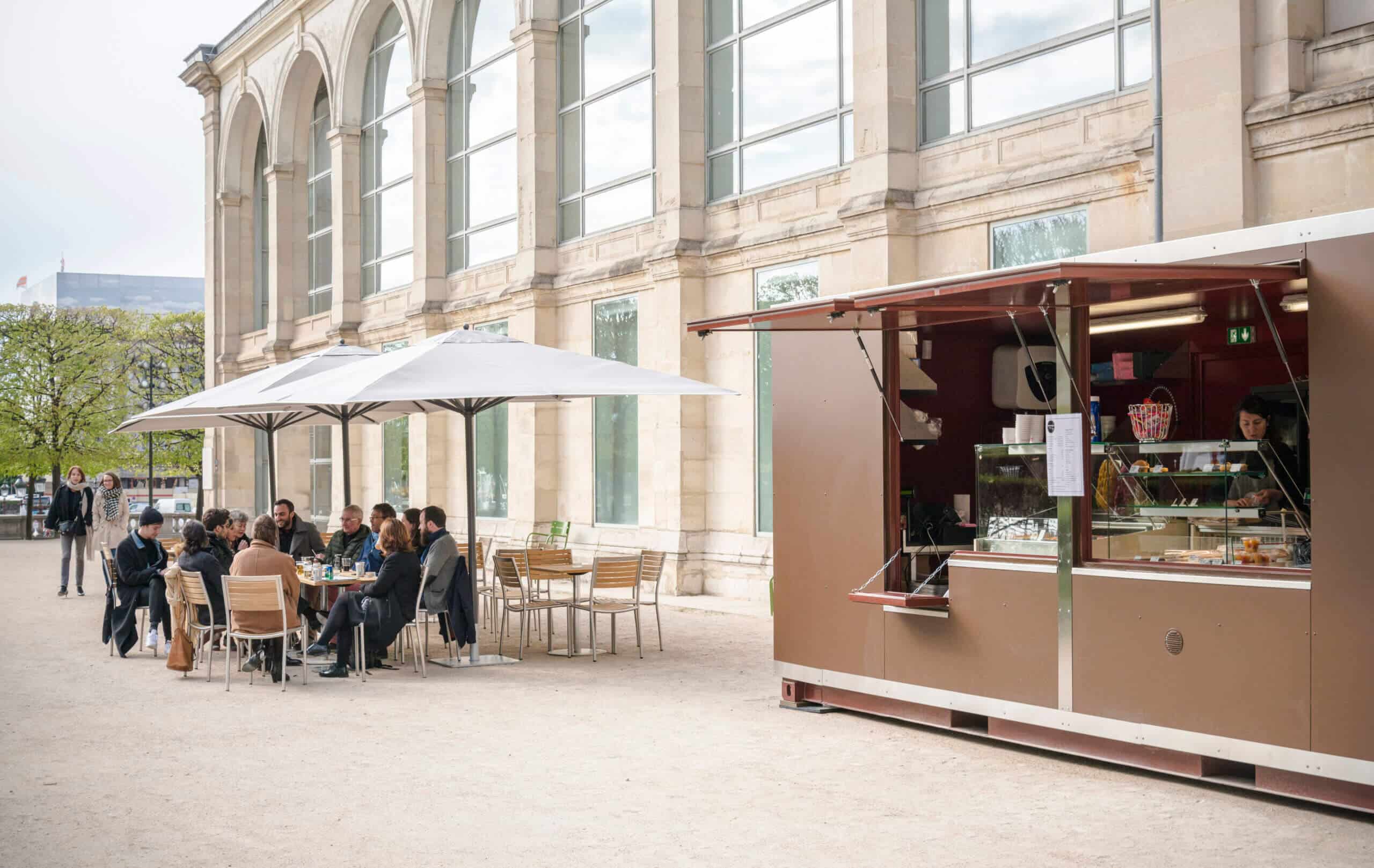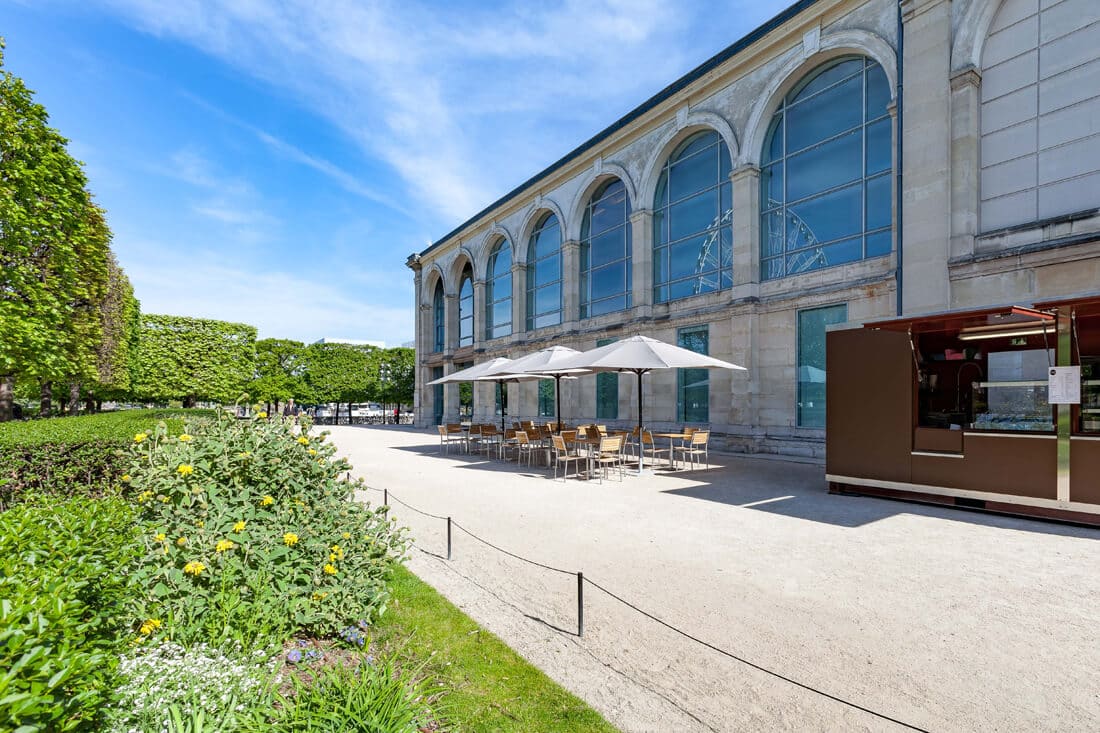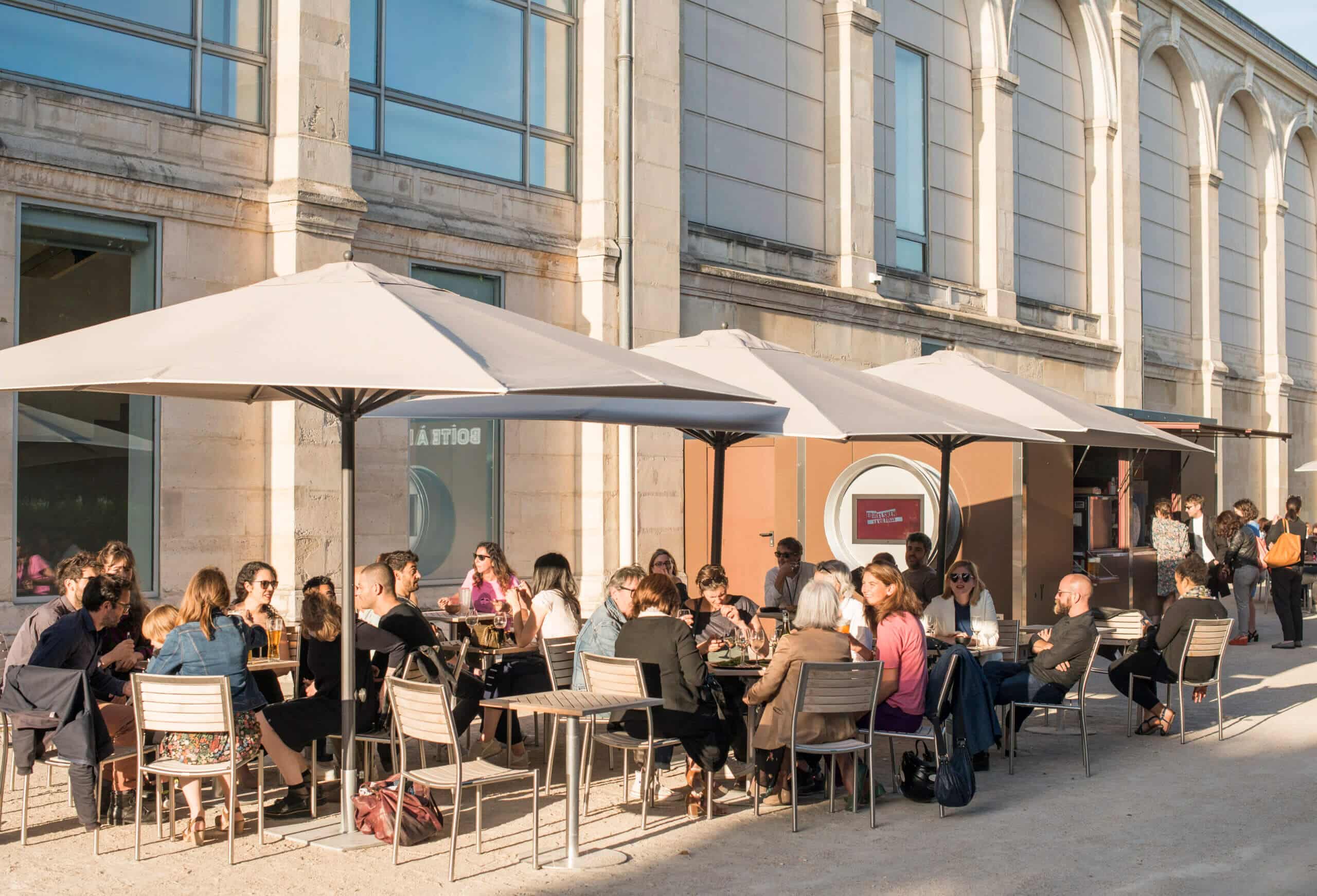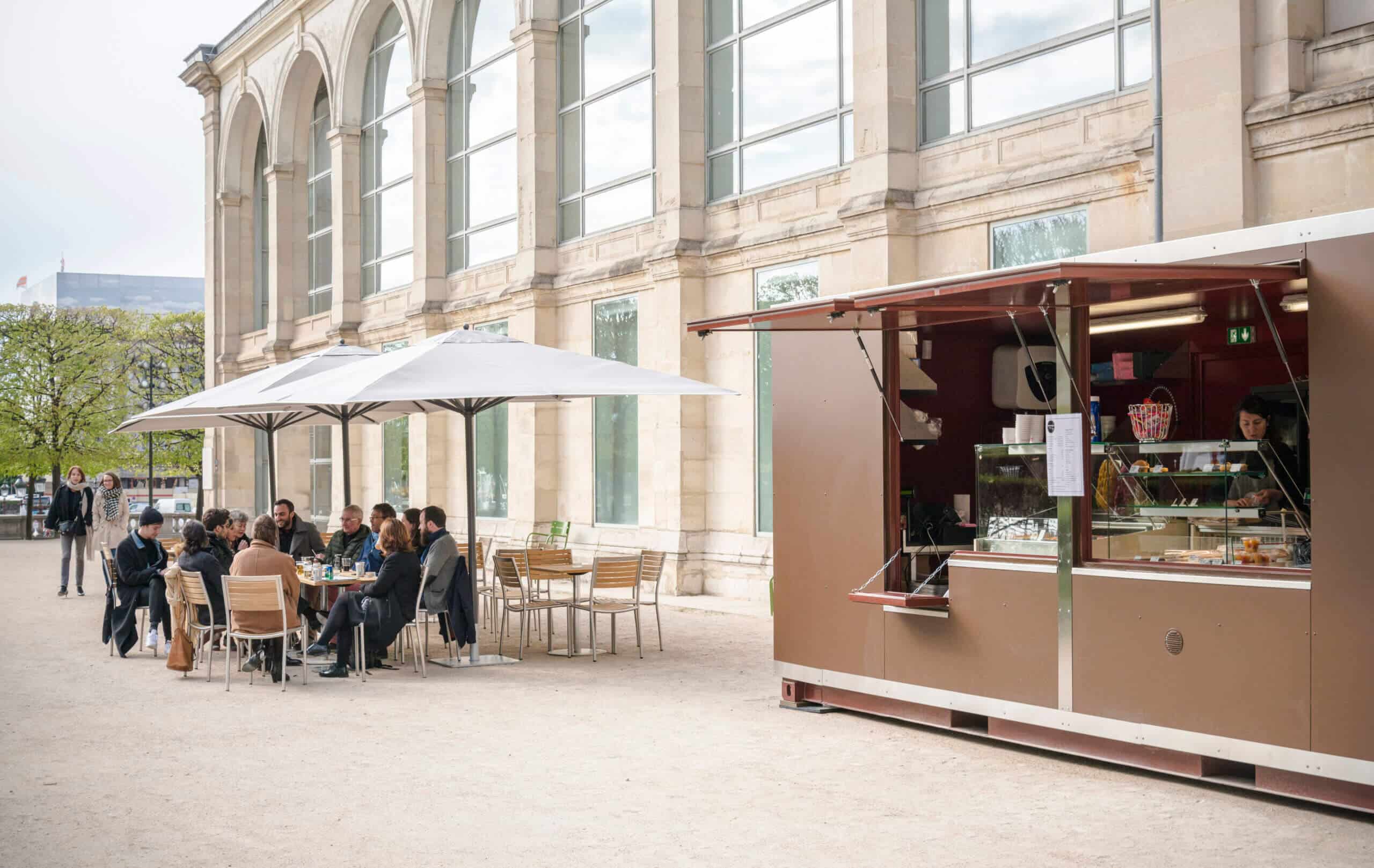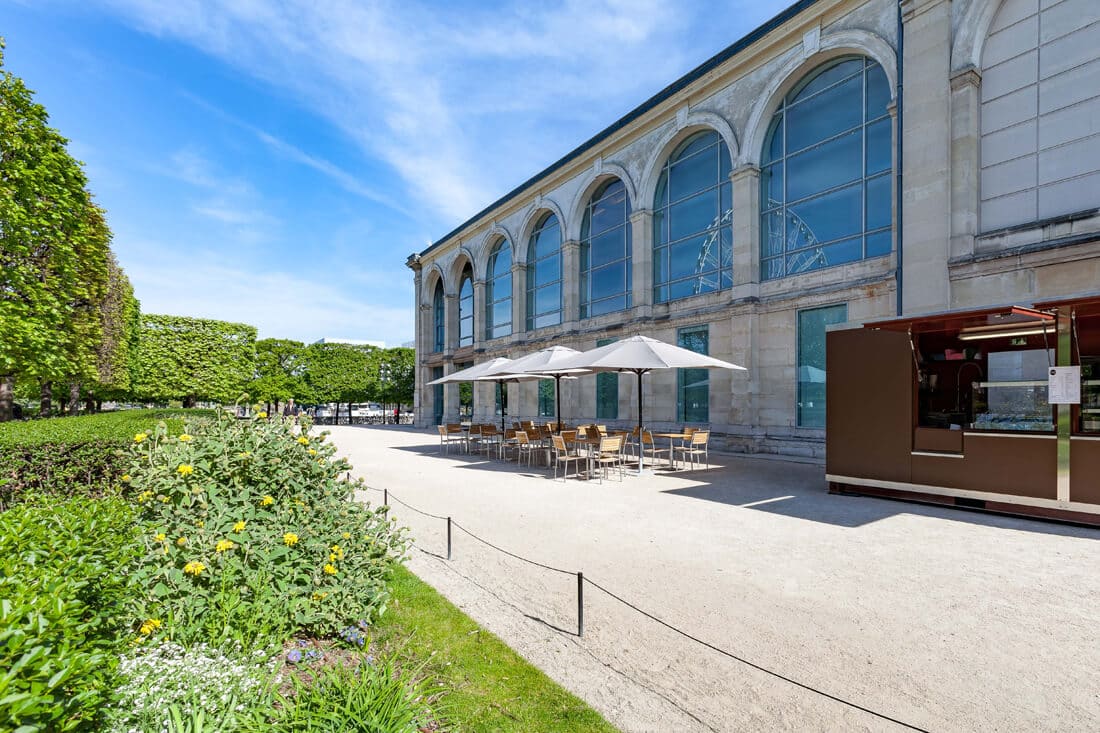 From April to September, the Jeu de Paume opens up its sunny terrace overlooking the Tuileries with its famous sculptures and landscaping. Enjoy your functions in a bucolic, poetic atmosphere with a superb view of the Eiffel Tower, at any time of day.
Maximum capacity of the Jeu de Paume terrace: 250 persons, standing.
The Jeu de Paume auditorium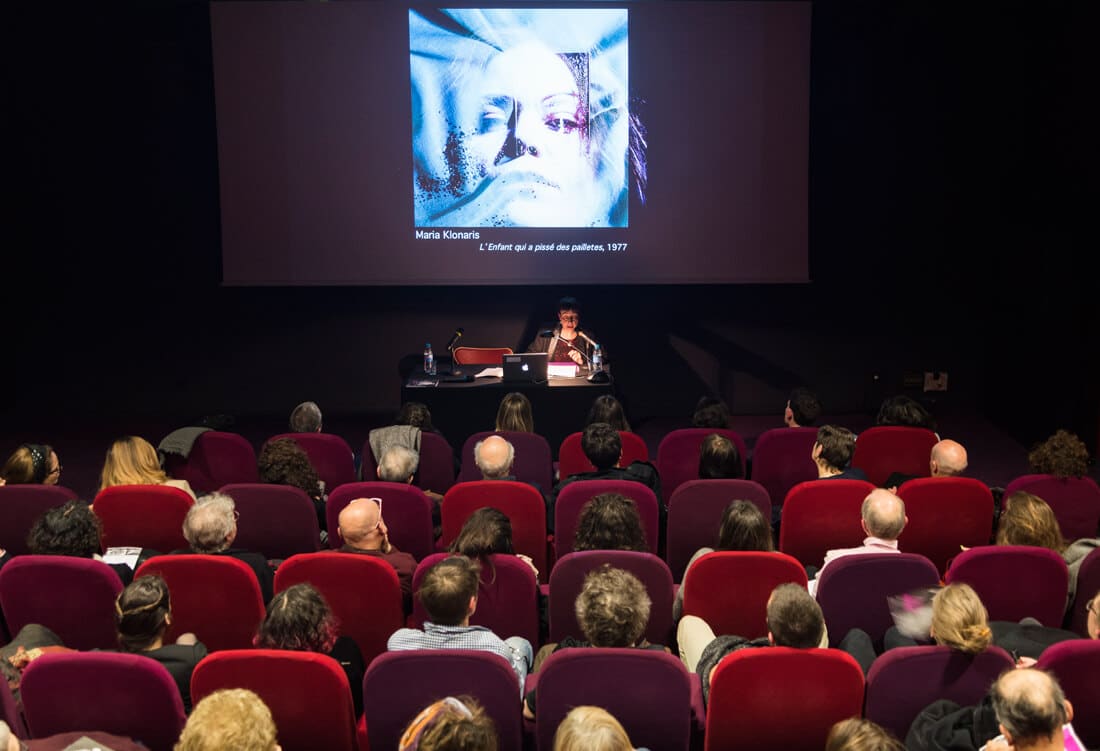 Located on level -1 of Jeu de Paume, the fully equipped auditorium is the ideal place for presentations, talks, screenings and film previews. Seating 90, it allows a real sense of closeness between artists/contributors and audience, ensuring a successful event. This space can be hired separately or in combination with others.
Shoots
Do you want to hire the Jeu de Paume's iconic stairs for a film shoot, photographs, a commercial or a TV show? Our team will help you organise the perfect project.