Café and terrace Rose Bakery
After an exhibition, for breakfast with the family, lunch with colleagues or a drink with friends, Rose Bakery café and terrace experience is unique, in an idyllic setting.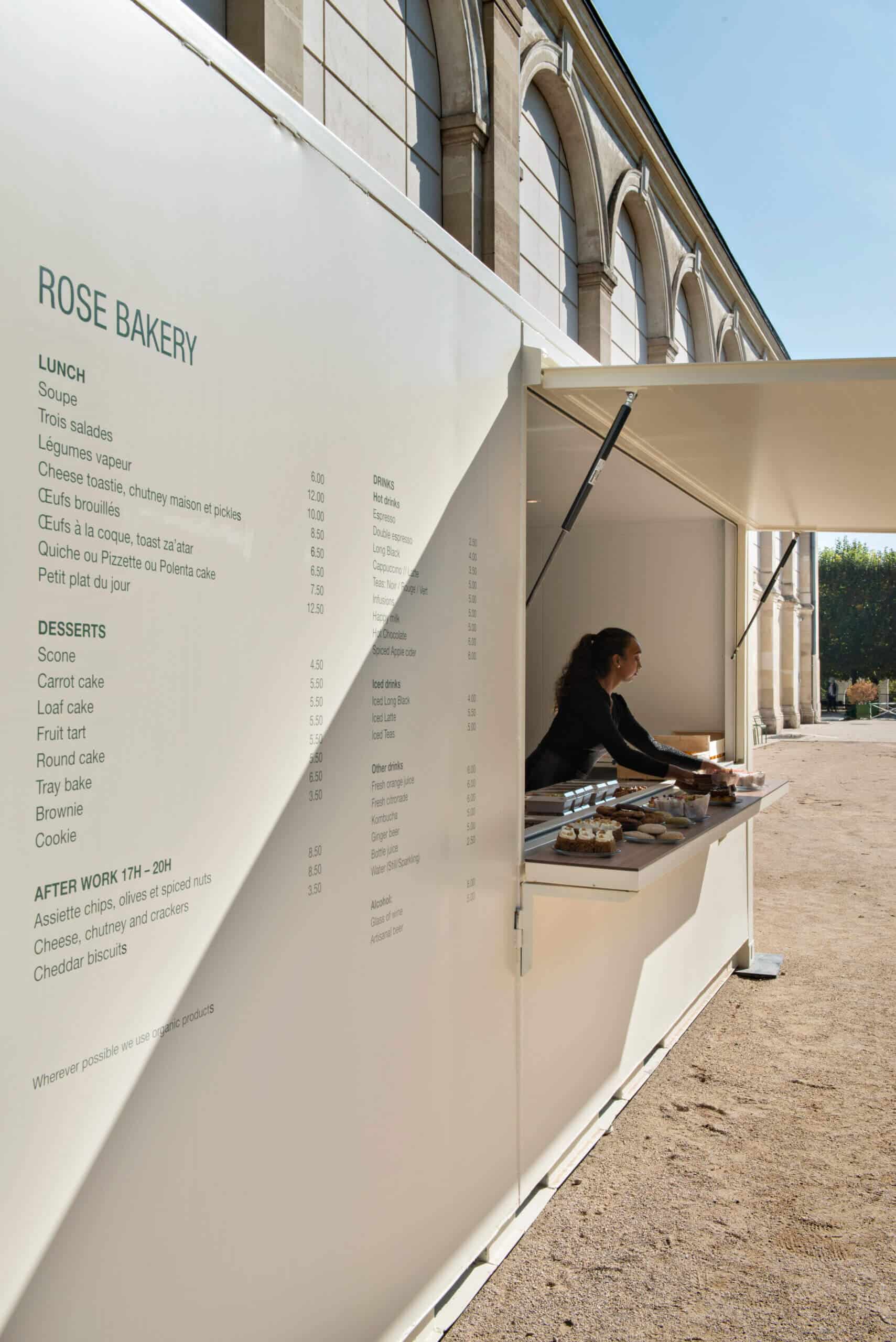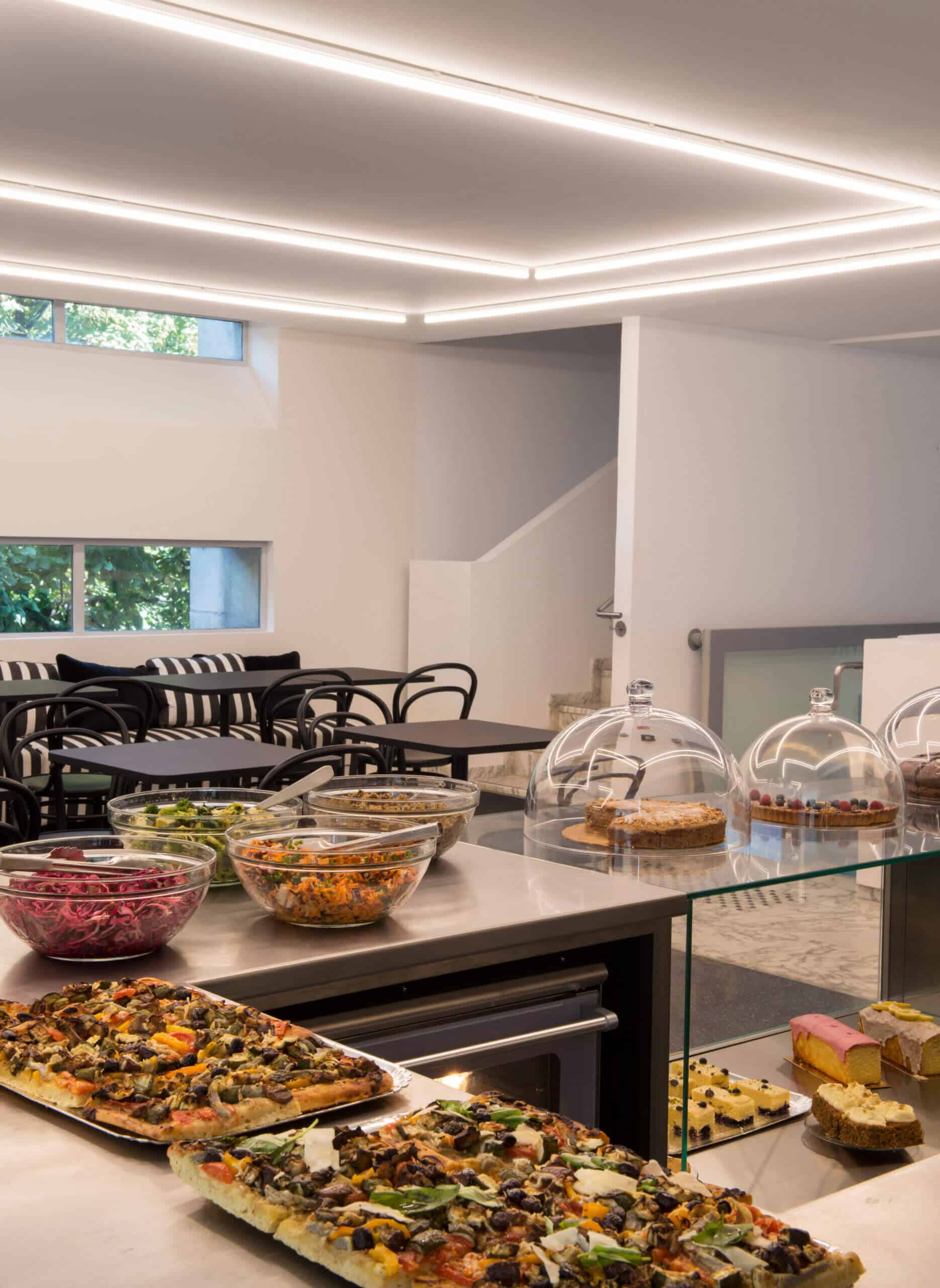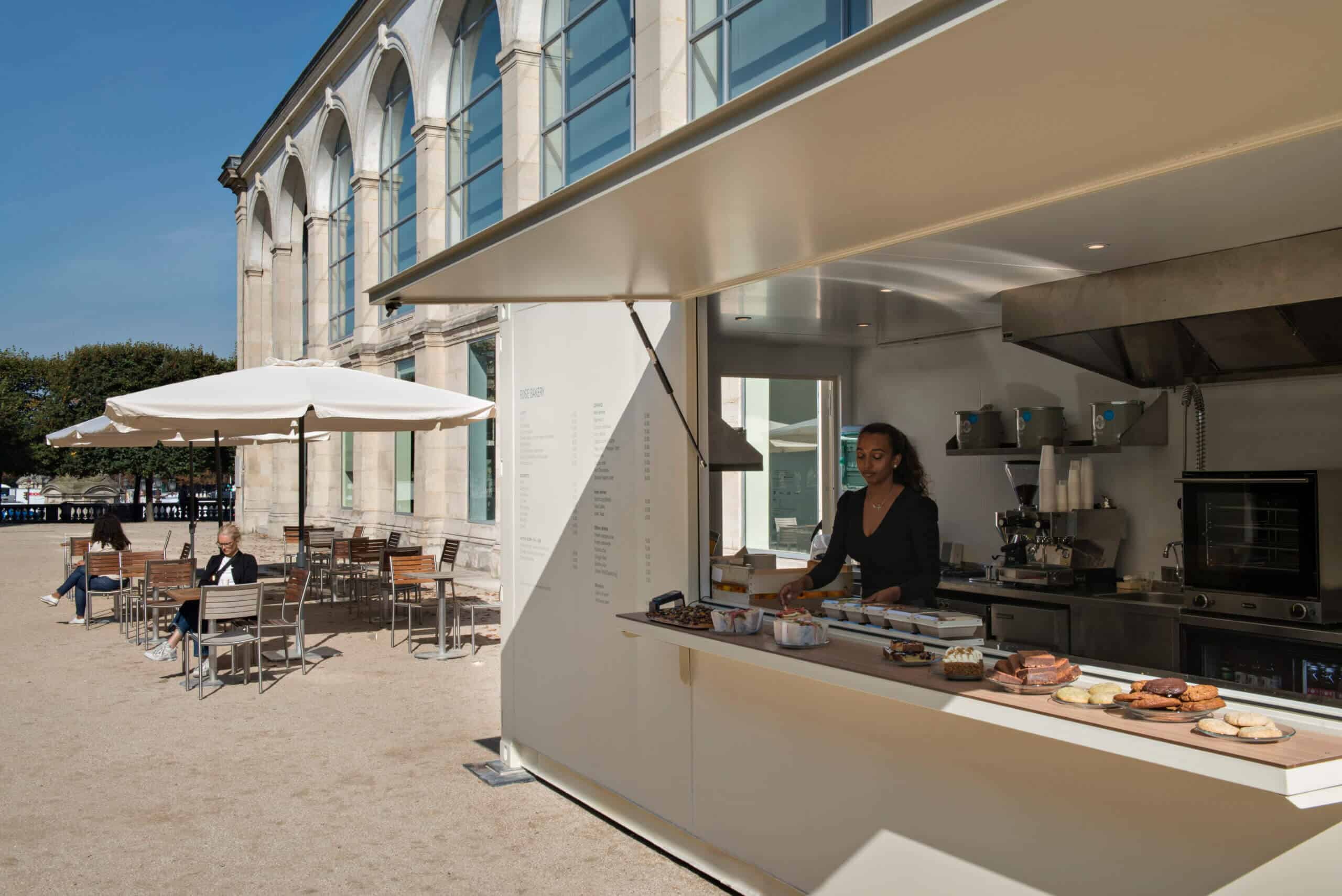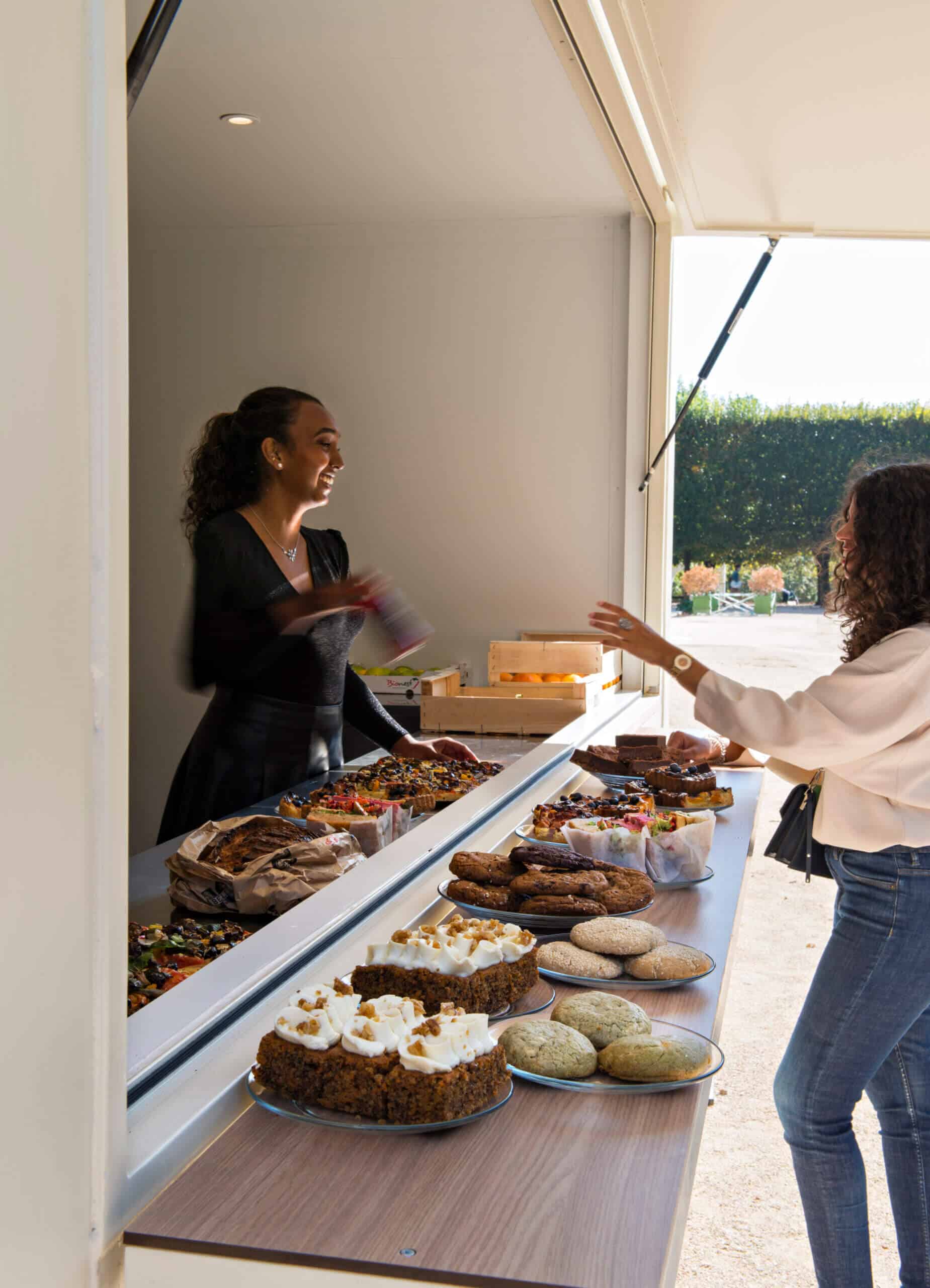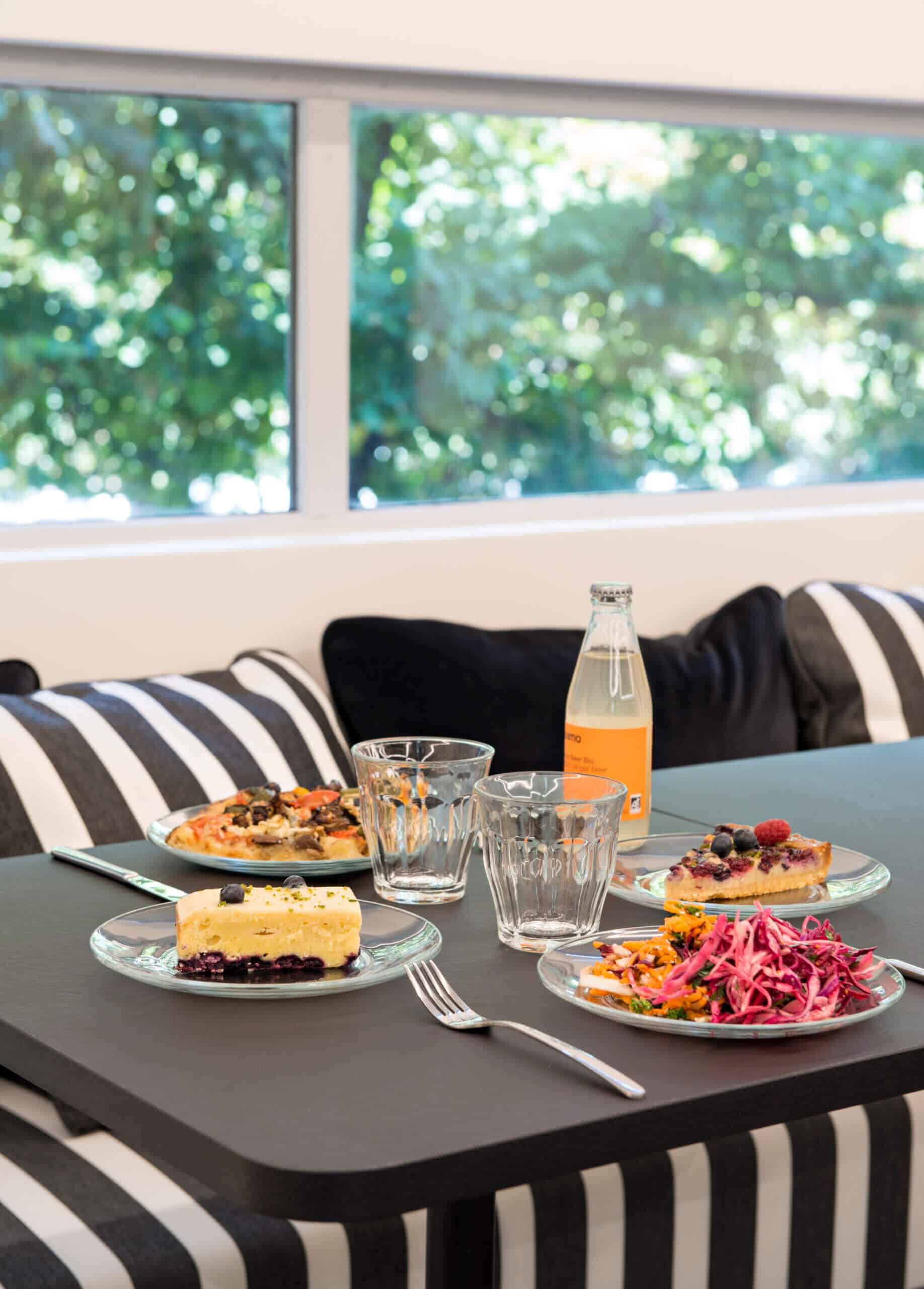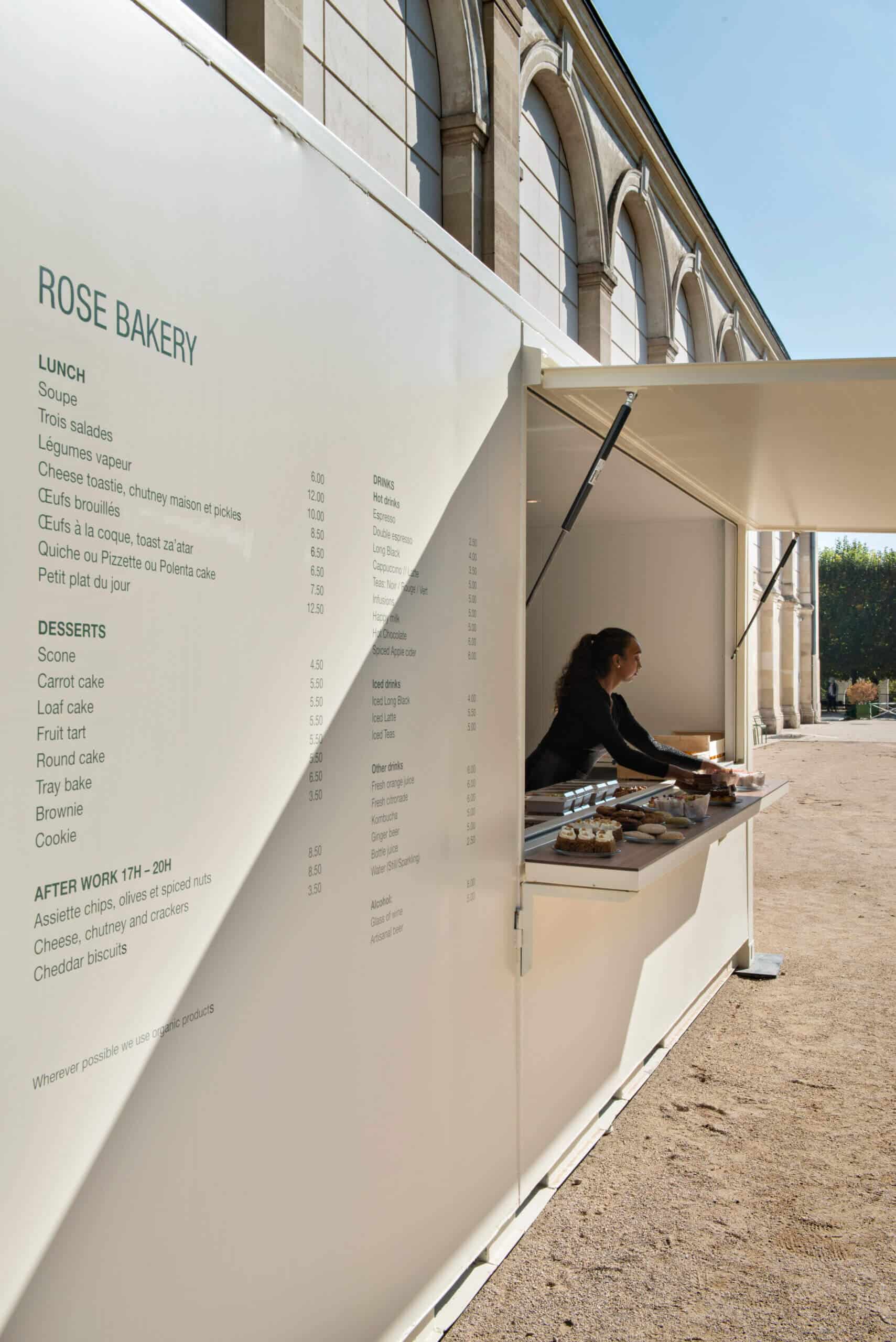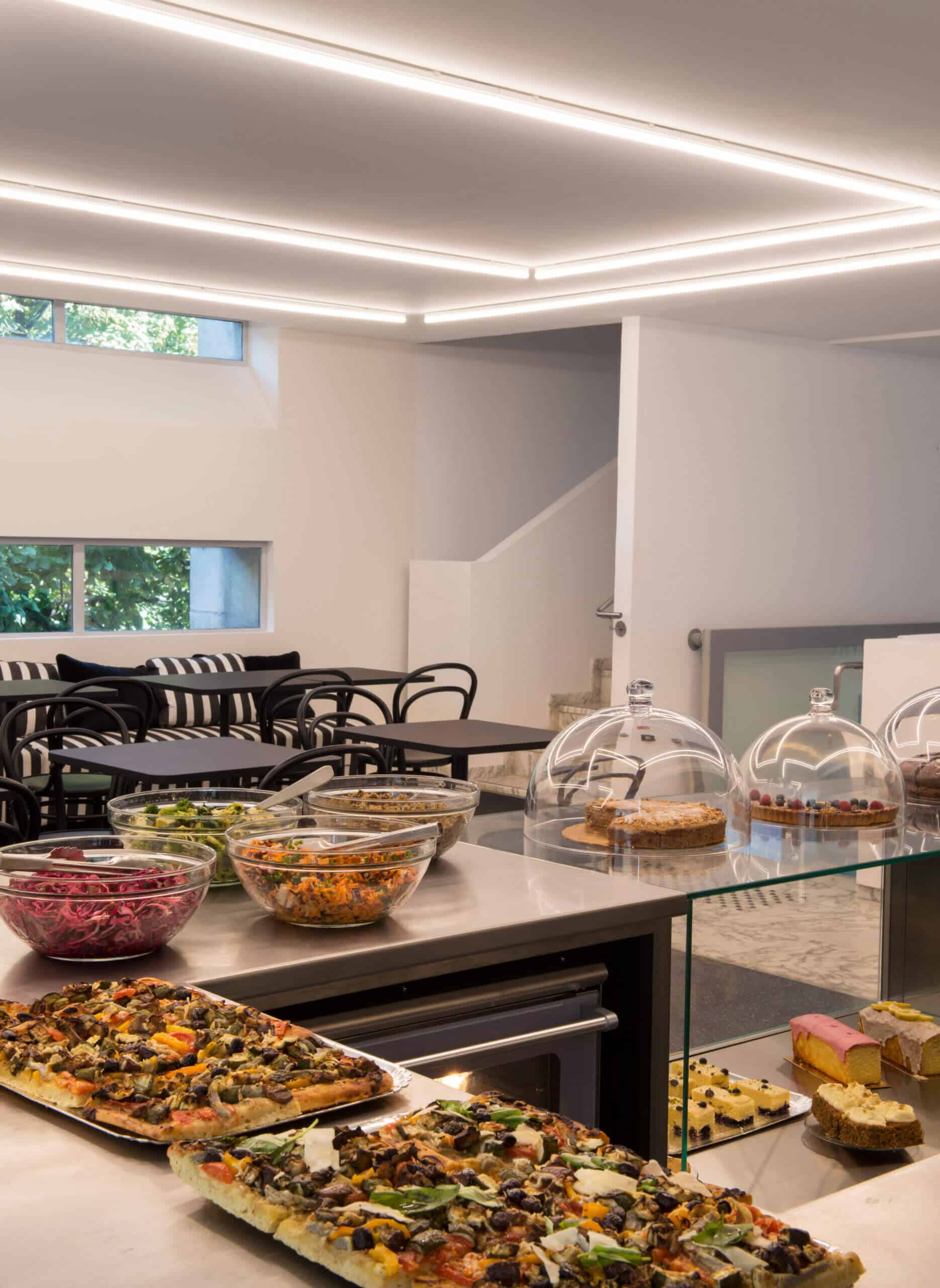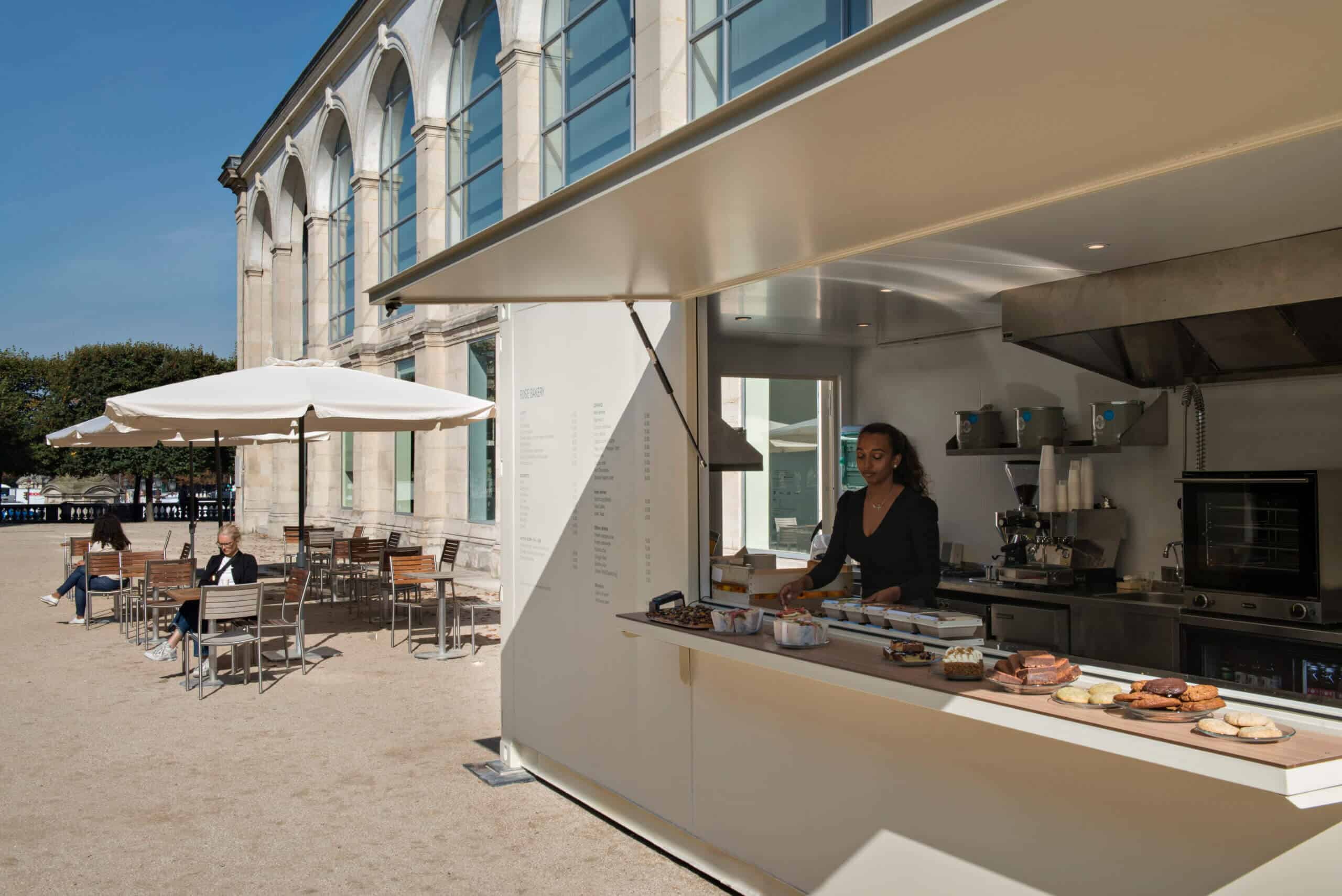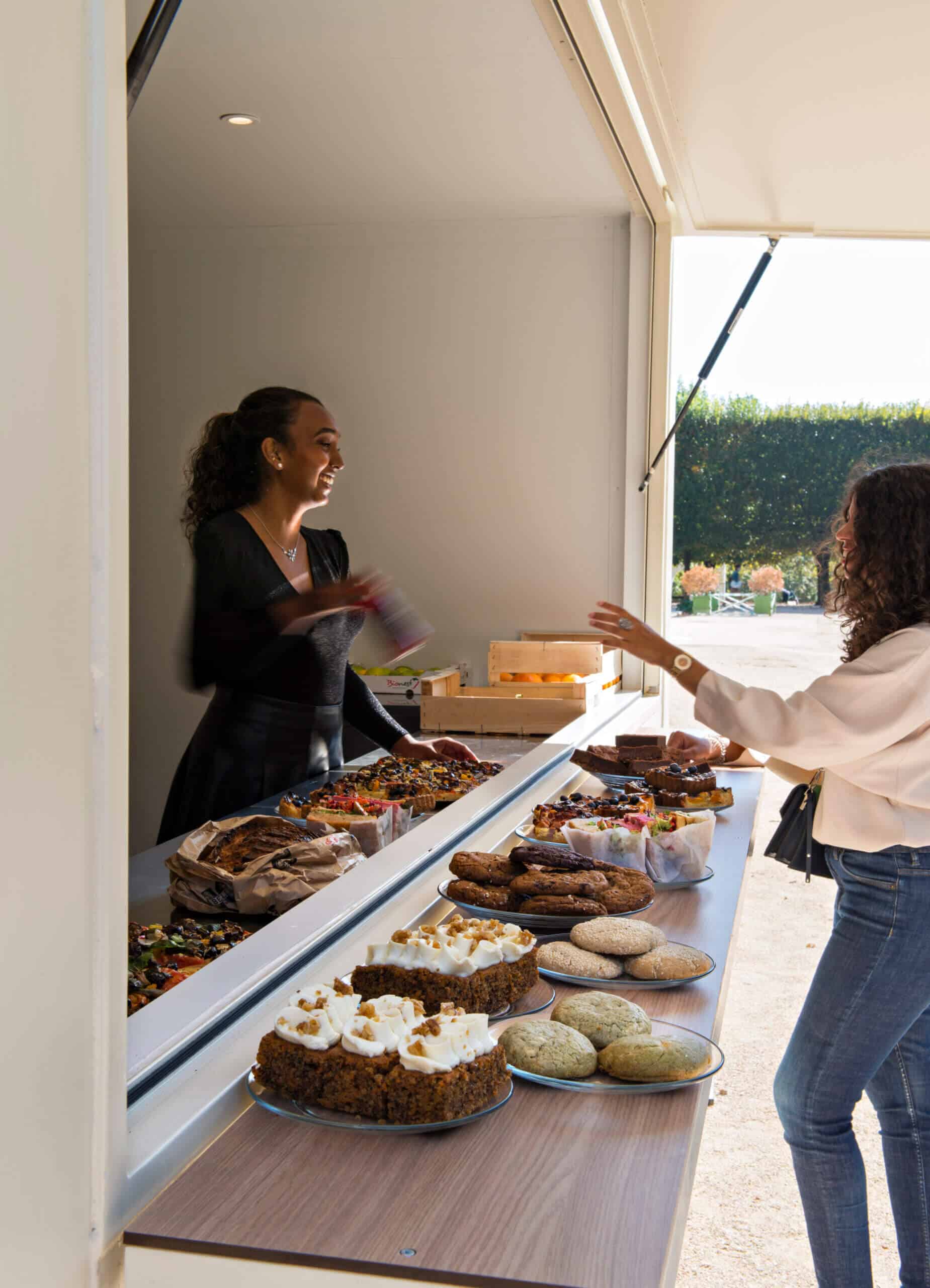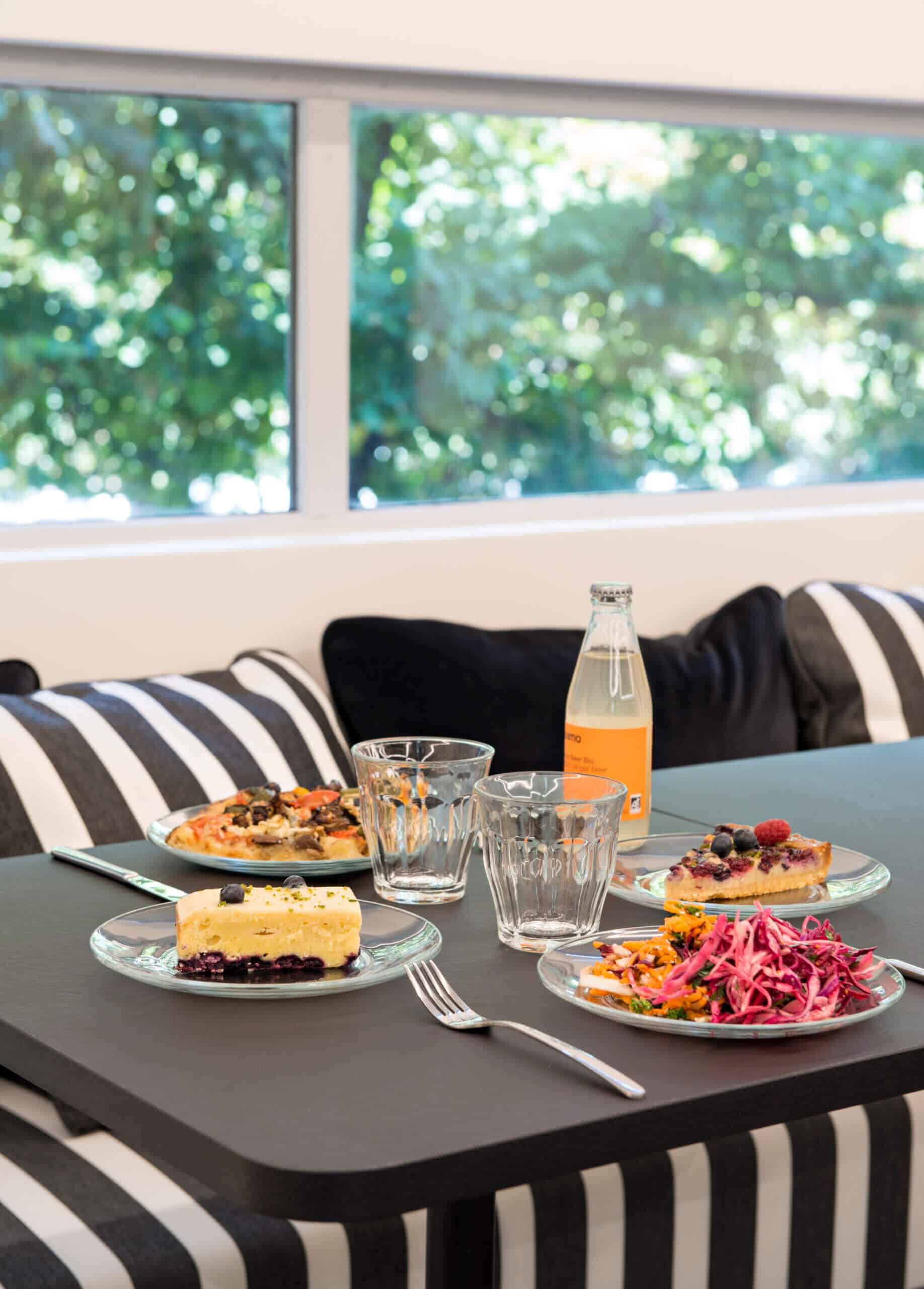 With a terrace in the shade of the trees of the Tuileries Gardens, the Rose Bakery kiosk, set up all summer long, invites you to enjoy one of the capital's most beautiful gardens.
Inside, the café follows the rhythm of Jeu de Paume's activities, providing the perfect place to stop off while visiting an exhibition or enjoying a drink before the start of a movie.
Salads, pastries, hot dishes, cold and hot beverages: Rose Bakery offers a completely organic cuisine revisiting English gastronomy.
A cultural institution of reference, housed in a setting that is both historic and modern, Jeu de Paume is also a place for life and exchange. Visitors are invited to make the most of all the spaces, to confront the arts while having a good time.
Menu
HAPPY HOUR
Tuesdays only, from 5:30pm to 7:30pm
Beer: €5
Glass of wine: €5
Crisps: €2.5
SAVOURY
Salad mix: €14
Salad: €7,5
Slice of quiche: €8
Slice of quiche + salad: €15,5
Veggie cake or polenta cake: €8
Savoury brioche: €8
Half-sandwich: €5
SWEET
Cookie: €3,5
Scone: €4,5
Brownie: €6,5
Slice of pie: €5,5
Carrot cake: €6,5
Cheese cake: €6,5
Cake: €5,5
Ice cream: €6
DRINKS
Espresso: €3
Double: €4
Long coffee: €3,5
Noisette: €3,5
Latte – Cappuccino: €5
Oat – soy: €6
Iced coffee: €4,5
Iced latte: €5,5
Still or sparkling water: €2,5
Tea – infusion: €5
Cola: €5
Juice (bottle): €5
Iced tea – Kombucha: €5
Ginger beer: €5
Tonic: €5
Craft beet: €6
Glass of wine: €6
practical informations
OPENING HOURS
Monday: closed
Tuesday: 11am – 7:30pm / Happy hour from 5:30pm to 7:30pm
From Wednesday to Sunday: 11am – 6:30pm
Free access, adapted for people with reduced mobility.
The terrace on the Rue de Rivoli side is open from April to October.