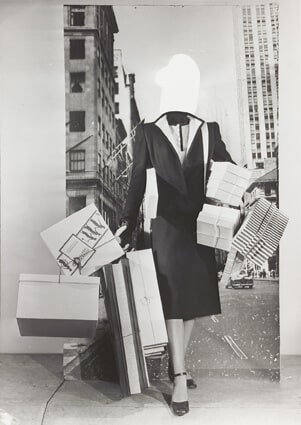 Course & Conference
Fashioning Femininity: Fashion, Photography and Commodity Culture
Workshop directed by Abigail Solomon-Godeau (in French)
In relation with the exhibition "Erwin Blumenfeld (1897-1969). Photographs, drawings and photomontages", the Jeu de Paume organised a one-day workshop "Façonner la féminité : la mode, la photographie et la société de consommation" ["Fashioning Femininity: Fashion, Photography and Commodity Culture"], directed by Abigail Solomon-Godeau, art historian and critic (in French).
How has photographic representation in print media helped fashion the "New Woman" of twentieth-century modernity? Insofar as photography plays a crucial role in democratizing fashion, refiguring the erotic, and reinforcing the links between fetishism, fashion, and commodity culture, the central purpose of this workshop is to examine the complex links between photographic depiction and the cultural and sexual imagination.
> Saturday 18 January 2014, 11am–6pm. 5.50 euros; free on presentation of exhibition ticket on a first-come, first‑served basis.