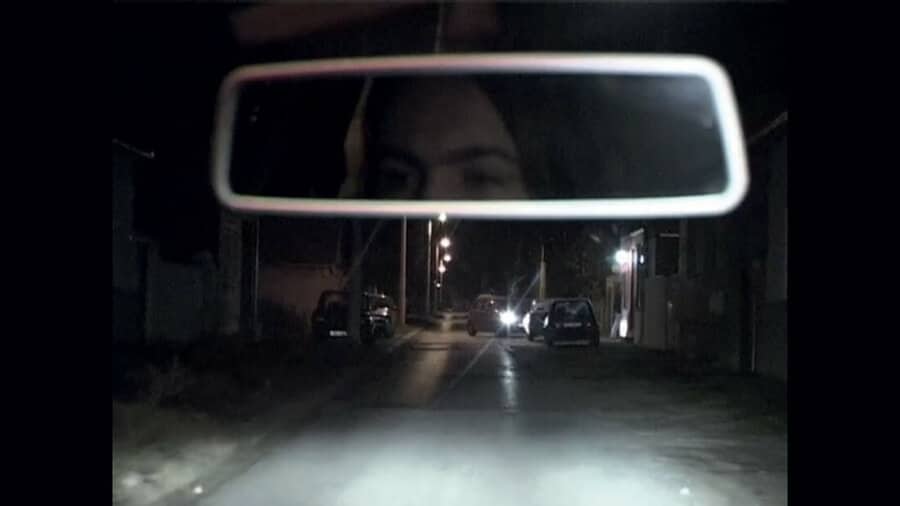 Cinema
Florence Lazar and Raphaël Grisey: "Prvi deo" [first part]
Screening followed by a discussion with Joël Hubrecht and Florence Hartmann and the filmmakers
Tuesday 30 April 2019 • 6:00 PM
Jeu de Paume – Paris
On the occasion of its Florence Lazar exhibition, Jeu de Paume will be screening in the auditorium the films not shown in the galleries.
Prvi deo [first part], a film made in 2006, will be shown on this second evening devoted to representations of the war and the history of the disintegration of Yugoslavia. This screening will be followed by a discussion with Joël Hubrecht from the Institut des Hautes Études sur la Justice and Florence Hartmann, a journalist, essayist, and former spokesperson and adviser on Balkan affairs for the International Criminal Tribunal for the former Yugoslavia, together with Florence Lazar and Raphaël Grisey.
The film was made on the occasion of a trial in Belgrade, the first of its kind in Serbia, during which Serbs were accused of war crimes for the first major massacre during the Yugoslavian wars of the 1990s, perpetrated at Ovcara, near Vukovar, in 1991.
In a hotel in Belgrade, the families of the Croat victims speak of their experience of the trial and the related events and discuss their current situation.
In Vukovar, in a car driving through the city at night, a voice speaks of invisible traces.
Inside the court, families and lawyers talk about evidence and what is at stake in the trial.
Two scenes, the waiting hall in Zagreb and the scene of the crime, bear witness to the past event.
The aim of the film is not to directly report the unfolding of the trial, but to show a kind of instrument of recollection, a kind of slow process of re-establishing the facts. Vukovar and Belgrade are two places where the reality and representation of the war are different, mutually incompatible and irreconcilable. Working from the recreation of fragmentary personal stories, we discover the macro-history of the dismantling of Yugoslavia. Through its different narrative registers, this film conveys these slow processes that are under way in the region, and offers a mental progress in which representations of war are evoked by speaking to those who lost loved ones.
Prvi deo [first part], film, 2006: screening and discussion in the Jeu de Paume auditorium, Tuesday 30 April at 6 pm.
Free for students and visitors under 26 ("Mardis jeunes"). 3 euros, or free for members and for other visitors with an exhibition ticket from the same day.
Admission free, first come first served.
Information: infoauditorium@jeudepaume.org