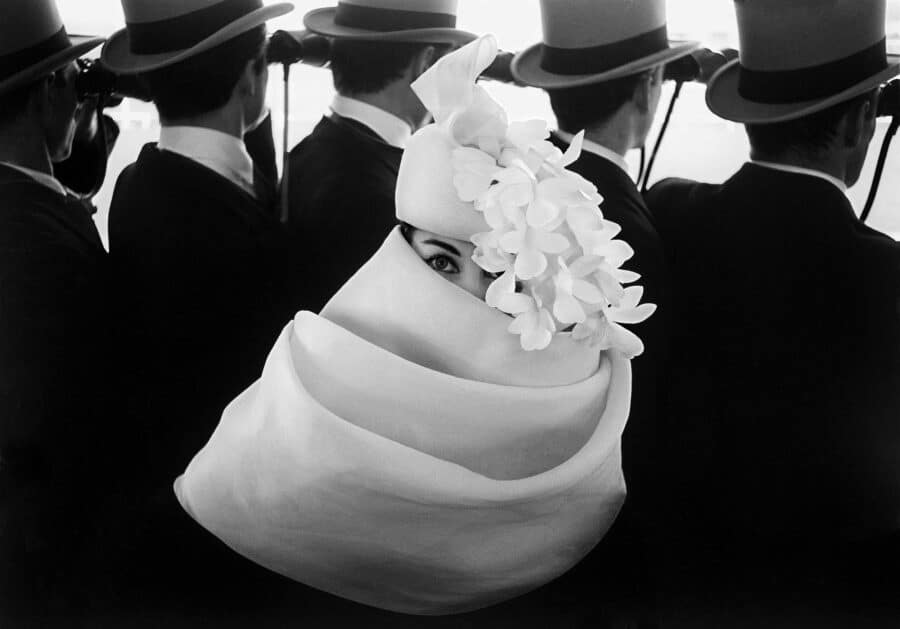 Exhibition
Frank Horvat
Paris, the World, Fashion
From 16 June to 17 September 2023
Jeu de Paume – Paris
Jeu de Paume presents the largest exhibition devoted to photographer Frank Horvat since his death on 21 October 2020. Through one-hundred-and-seventy prints and seventy archival documents, Frank Horvat. Paris, the World and Fashion focuses on the first fifteen years of a remarkable career.
Between 1950 and 1965, Horvat forged a unique identity as an author-reporter and fashion photographer. The exhibition affords a new perspective on the work of this leading figure of French and European photography.
Created from the archives left by the photographer in his studio-home in Boulogne-Billancourt, the exhibition features one-hundred-and-seventy prints and seventy archival documents (publications, writings, books, contact sheets). Alongside his iconic images, it presents ensembles of lesser-known and unknown photographs. All the richness and singularity of a complex and multifaceted body of work are revealed here, positioned within the context of the history of the photographic image and the post-war illustrated press.
Following the success of the exhibition Frank Horvat presented at the Château de Tours in the spring of 2022, Jeu de Paume wanted to offer an augmented version of the exhibition in Paris. A unique ensemble of photographs, as well as numerous fashion magazines will thus be presented, shedding light on the context in which these images were created, at a time when the rise of ready-to-wear and the evolution of women's social status profoundly modified the canons of the genre.