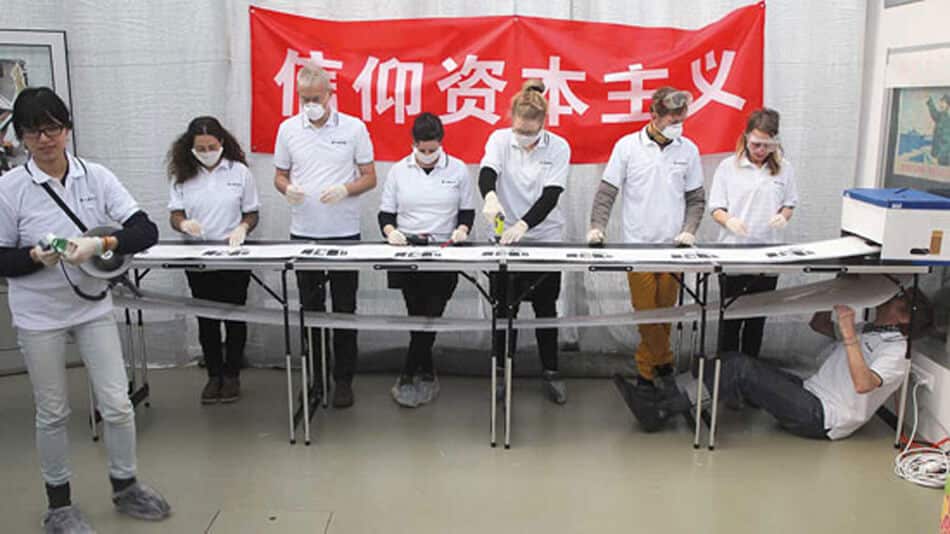 Cinema
Gesture, machine and smartphone / 2
Forms and conditions of work today
Parallel to the exhibition "François Kollar. A Working Eye," these screenings revisit forms and conditions of work in the contemporary world via three recent films made by young filmmakers.
From 1931 to 1934 the photographs of François Kollar were published in La France travaille (1931-1934), a collection of slim volumes on the subject of work in contemporary France which made him one of the leading industrial reporters of the day. He travelled around France photographing the world of work, covering industry, agriculture and crafts. The resulting corpus constitutes a rich archive on working men and women and on workplaces in France during the early 1930s.
Echoing Kollar's photographs, two screenings (Tuesday, 8 and 15 March) offer a vision of the world of work in the early 21st century. The films selected here put the emphasis on manual techniques, the actions of machines and the dematerialisation of work by digital technology and the Internet.
This second session concerns the forms and conditions of work and production.
In his documentary essay IPHONECHINA the German filmmaker and musician Christian von Borries asks workers at the Apple factory in China, "If Apple was a state, would you rather live in Apple or in China?"
Behind this question, which may sound absurd, there is a second point: if states are run like businesses, then are businesses also run like states? Apple, the world's biggest corporation, earns ten per cent of its total turnover in the world's most populous country, but makes all its products there. For China, a capitalist-communist state, its forms of production are its particular way of becoming a harmonious society.
Since the events on Tiananmen Square, the Chinese people seem to have made a tacit pact: their renunciation of all political engagement will be rewarded by the promise of private prosperity. This seems to coincide with the founding idea of the "Apple society," based on the family, work and free time, in which individuals become owners with no social responsibility. IPHONECHINA questions the institution of a global society of consent and control under the aegis of these new kinds of corporation.
Auditorium, Jeu de Paume, screening IPHONECHINA by Christian von Borries (Germany, 2014, 69', original version, Fr. subtitles). Admission: 3 euros or free with that day's exhibition ticket.