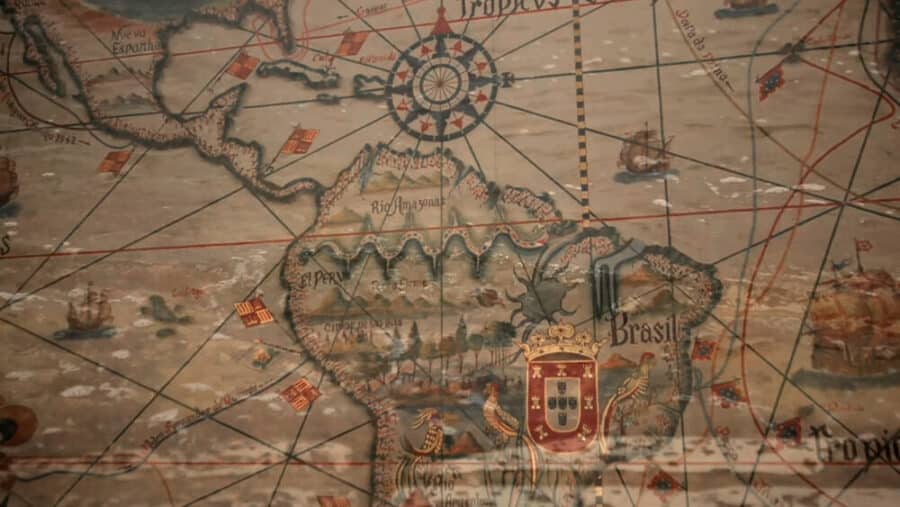 Event
Inventing the possible. An ephemeral video library
Projection & discussion with Marine Hugonnier and Carlos Motta
Tuesday 14 October 2014 • 7:00 PM
Jeu de Paume – Paris
To accompany the exhibition "Inventer le possible. Une Vidéothèque éphémère," showing until 8 February 2015, Jeu de Paume is organising a projection of two video works never before seen in France, Travelling Amazonia by Marine Hugonnier and Nefandus Trilogy by Carlos Motta, followed by a discussion with the artists and curators Hilde Van Gelder and Marta Ponsa Salvador.
Travelling Amazonia by Marine Hugonnier (French premiere, 2006, 23'52'', colour, sound)
This film was shown on the Trans-Amazonian Highway, a road nearly 10,000 kilometres long linking Peru to the Atlantic coast. It evokes the social dimension, with regard to the industries created in the region for the development of this motorway, of this project conceived by the military dictatorships in the 1970s. The same materials – iron, wood and rubber – are used here to build a dolly and tracks in order to set the camera in motion along this road.
Nefandus Trilogy by Carlos Motta (French première, 2013, 32'21'', colour, sound)
Nefandus (2013, 13'04''), Shipwreck (2013, 12'31''), The Defeated (2013, 6'46'')
This trilogy exposes the categorisation of "sexuality" imposed on indigenous peoples through moral and legal discourses on sin and criminality during the conquest of the Americas and throughout the colonial period.
The artists:
In her films, photographs and works on paper, Marine Hugonnier explores the formation of images and the way they shape human perceptions. Her works seek to show the weight of politics, history and the aesthetic conventions of time and space in any representation. Her work has been exhibited at institutions around the world.
Carlos Motta is a multidisciplinary artist whose work draws on political history in an attempt to give voice to forgotten histories, peoples and identities by means of counter-narratives. His work has been seen around the world. He teaches at Parsons The New School for Design and the School of Visual Arts. Both are in New York, where, in spring 2014, he was visiting professor at the Pratt Institute–School of Art and Design.
The curators:
Hilde Van Gelder is a professor of modern and contemporary art at KU Leuven and director of the Lieven Gevaert Centre for Photography.
Marta Ponsa Salvador is in charge of artists' projects and public programmes at Jeu de Paume.
In the auditorium on Tuesday 14 October at 19:00. Admission free, subject to capacity.
Information: infoauditorium@jeudepaume.org