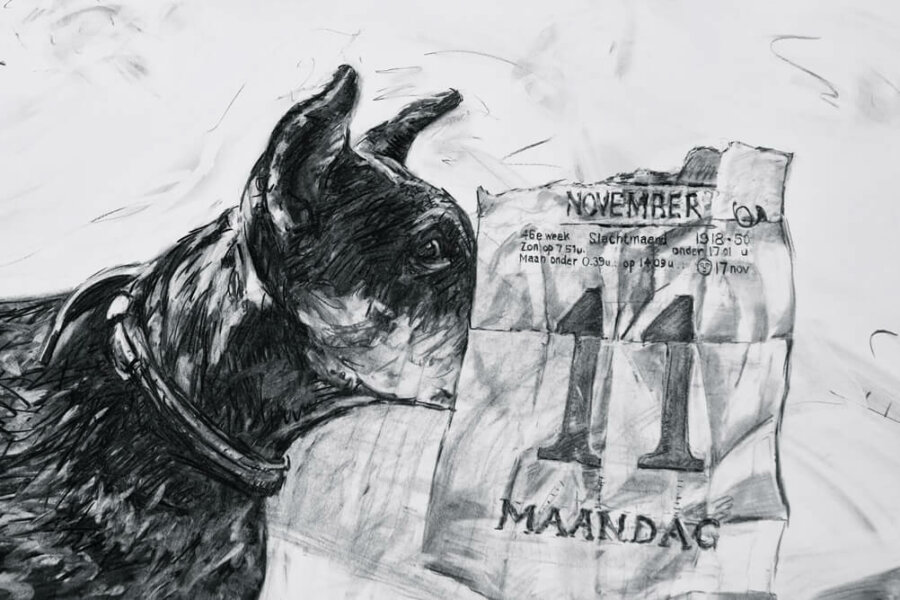 Cinema
Inventing the Possible. Ephemeral Video Library
Screening and talk with the artists Wendy Morris and Anxiong Qiu
Friday 28 November 2014 • 6:30 PM
Jeu de Paume – Paris
On the occasion of the exhibition "Inventing the Possible. Ephemeral Video Library", presented until 8 February 2015, the Jeu de Paume is organizing a screening of animated short films by Wendy Morris and Anxiong Qiu, followed by a talk between the artists and the curators of the show Hilde Van Gelder and Marta Ponsa Salvador.
PROGRAMME
FYI (2014, 1') by Wendy Morris
In this one-minute film an encrypted message is transmitted from one medium to another: from signal lamp to field-radio, from carrier pigeon to dog.
Perth+6hrs (2013, 4′) by Wendy Morris
Perth+6hrs is a personal reflection on the transience of family and the fleetingness of childhood. The objects in the film are made by the son of the artist. The film is created out of a single drawing.
Off the Record (2008, 5′) by Wendy Morris
A work exploring the different treatment of black and white South African soldiers in Europe during the First World War. Through animation the artist seeks to create points of convergence between these disparate histories.
The Temptation of the Land (2009, 13') by Anxiong Qiu
Looking for sources for his new film, The Temptation of the Land, Qiu Anxiong turned to the Companion published in Shanghai and has enjoyed wide circulation since 1926. The artist has appropriated a selection of images that illustrates the rapid transformation of China. In particular, Qiu Anxiong raises the level of awareness that a sense of history has been lost, and that Chinese society has become less conscious of its own cultural roots.
The New Book of Mountains and Seas 2 (2007, 25') by Anxiong Qiu
Qiu draws from a score of recent news topics—from urban development to terrorism; biological cloning to space exploration. Combined with a powerful, original score, he creates an alternate mythological universe inhabited by strange biomorphic creature-machines.
THE ARTISTS
Wendy Morris
Born in Walvis Bay, Namibia in 1960. Lives and works in Belgium.
A multidisciplinary South African artist (animation, short films and sound works), Wendy Morris studied fine arts and art history in South Africa and obtained her PhD in art at the University of Leuven in Belgium in 2013 with a set of three short films, The Salvation Project. Her films have been presented at many short film, documentary and animation festivals around the world, including Clermont-Ferrand, DOK Leipzig and Annecy.
http://wendymorris.blogspot.fr/p/cv_10.html
Anxiong Qui
Born in Chengdu, China in 1972. Lives and works in Shanghai.
Anxiong Qiu's works – paintings, video installations and animated films often based on traditional Chinese ink-and-wash drawings – are imbued with a dreamlike quality. They explore the passage of time and the inevitability of change. The artist looks at the interaction of old and modern cultures, prompting reflection on the damage to the environment social inequality and large-scale urbanisation. Anxiong Qiu studied at the Sichuan Art Academy. After further studies in Kassel, Germany, he returned to China, settling in Shanghai. Qiu came to international prominence when his work was shown at the Shanghai Biennial in 2006. In addition, he has shown work at contemporary art biennials in Sydney, Thessaloniki, Seoul, São Paulo, Busan and Nanjing.
http://www.qiuanxiong.net/en
THE CURATORS
Hilde Van Gelder, professor of modern and contemporary art history at KU Leuven and director of the Lieven Gevaert Centre for Photography, and Marta Ponsa, head of art projects and cultural outreach, Jeu de Paume.
Programming subject to change.
Auditorium, Friday 28 Novembre, 18:30. Admission free, subject to capacity.
Information: infoauditorium@jeudepaume.org