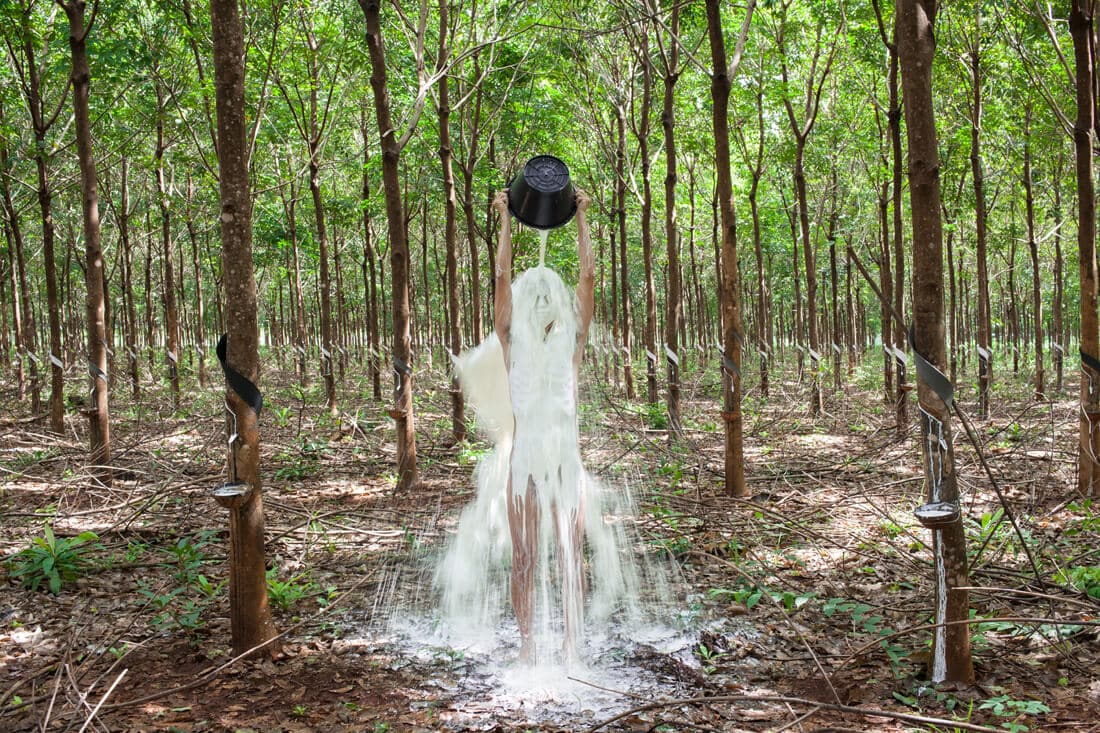 Event
Khvay Samnang. Rubber Man
This evening begins with a visit through Rubber Man [L'Homme-caoutchouc], Khvay Samnang's three-channel video installation in which the artist confronts through the lens of the spirit the colonial legacy of land use and its effects on Cambodia's indigenous forests and culture today.
The following discussion moderated by Satellite 8 curator Erin Gleeson will approach Khvay's individual and collective practices, offering intimate views by the artist and two of his closest colleagues Vuth Lyno, artist, curator and Director of Sa Sa Art Projects, Phnom Penh, and Roger Nelson, curator and PhD candidate Art History, University of Melbourne.
The evening will close with a performance in The Tuileries Garden by dancer Chan Moly. Choreographed in dialog with Khvay to traditional Khmer arak music– Chan's performance will call the spirits and act as a blessing to the creation and opening of Rubber Man [L'Homme-caoutchouc].
Jeu de Paume – Concorde, Paris, 2 June 2015
Admission free. In English