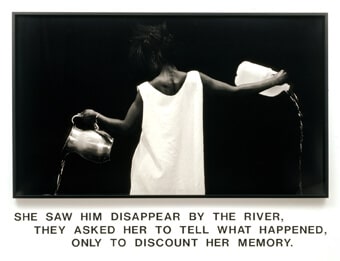 Exhibition
Lorna Simpson
From 28 May to 01 September 2013
Jeu de Paume Paris
For her first European exhibition, the Jeu de Paume presents thirty years of Lorna Simpson's work. For this Afro-American artist, born in Brooklyn, New York, in 1960, the synthesis between image and text is profound and intimate. If one were to consider Lorna Simpson as a writer, the textual element of her works could have an autonomous life as prose poems, very short stories or fragments of scripts. And yet, her texts are inseparable from her images; there is a dynamic between the two that is both fragile and energising, which links them unfailingly.
Lorna Simpson became known in the 1980s and 90s for her photographs and films that
shook up the conventions of gender, identity, culture and memory. Throughout her work, the artist tackles the complicated representation of the black body, using different media, while her texts add a significance that always remains open to the spectator's imagination.
In her recent work, Lorna Simpson has integrated archive images, which she reinvents by
positioning herself in them as subject. As the artist underlines: "The theme I turn to most often
is memory. But beyond this subject, the underlying thread is my relationship to text and ideas
about representation." (Lorna Simpson)
This retrospective reveals the continuity in her conceptual and performative research. In her
works linking photography and text, as well as in her video installations, she integrates –
while continually shaking them up – the genres of fixed and moving images, using them to ask questions about identity, history, reality and fiction. She introduces complexity through her use of photography and film, in her exploitation of found objects, in the processes she develops to take on the challenges she sets herself and to spectators.
The exhibition gathers her large format photo-texts of the mid 1980s, which brought her to the attention of the critics (Gestures / Reenactments, Waterbearer, Stereo Styles), her work in screenprints on felt panels since the 1990s (Wigs, The Car, The Staircase, Day Time, Day Time (gold), Chandelier), a group of drawings (Gold Headed, 2013), and also her "Photo Booths", ensembles of found photos and drawings (Gather, Please remind me of who I am…).
The exhibition is also an opportunity to discover her video installations: multivalent narratives
that question the way in which experience is created and perceived more or less falsely (Cloudscape, 2004, Momentum, 2010), among them, Playing Chess, a new video installation made especially for the occasion.
Lorna Simpson has participated in important international exhibitions, including the Venice Biennale (1990), Documenta XI (2002) and the Hugo Boss Prize Award at the Guggenheim Museum (1998), and solo shows in Madrid (1998), Kitakyushu (1999), Salamanca (2002), Dublin (2003), Berlin (2004), Toronto (2004–2005), Brooklyn New York (2011), and in 2006-2007 at the Museum of Contemporary Art Los Angeles, Miami Art Museum, Whitney Museum of American Art New York, Kalamazoo Institute of Arts (Michigan), and Gibbes Museum of Art, Charleston.
> To watch the video portrait:
> To watch "Memory and Meanings: about the work of Lorna Simpson" on le magazine
> CURATOR
Joan Simon, art critic.
> PARTNERS
This exhibition has been co-organized by the Foundation for the Exhibition of Photography, Minneapolis and the Jeu de Paume, Paris, in association with the Haus der Kunst, Munich
and the special support from Neuflize Vie
In partnership with A Nous, Arte, de l'air, LCI, Time Out Paris, Fip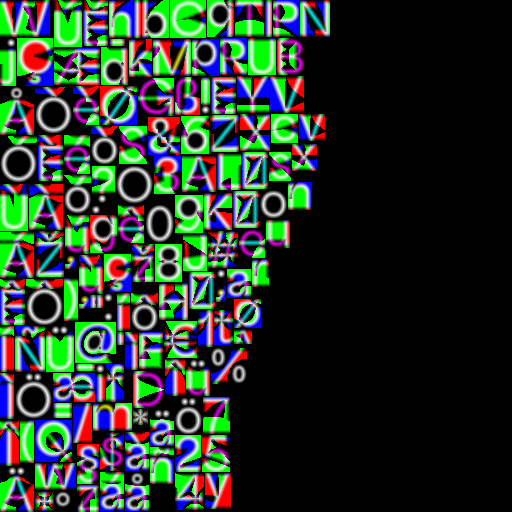 https://jeudepaume.org/wp-content/uploads/2021/04/LornaSimpson_004.jpg
https://jeudepaume.org/wp-content/uploads/2021/04/LSimpson_02.jpg
https://jeudepaume.org/wp-content/uploads/2021/04/LSimpson_03.jpg
https://jeudepaume.org/wp-content/uploads/2021/04/LSimpson_07.jpg
https://jeudepaume.org/wp-content/uploads/2021/04/LSimpson_08.jpg
https://jeudepaume.org/wp-content/uploads/2021/04/LSimpson_09.jpg
https://jeudepaume.org/wp-content/uploads/2021/04/LSimpson_11.jpg
https://jeudepaume.org/wp-content/uploads/2021/04/LSimpson_12.jpg
https://jeudepaume.org/wp-content/uploads/2021/04/LSimpson_13.jpg
https://jeudepaume.org/wp-content/uploads/2021/04/LSimpson_14.jpg
https://jeudepaume.org/wp-content/uploads/2021/04/LSimpson_15.jpg
https://jeudepaume.org/wp-content/uploads/2021/04/LSimpson_19.jpg