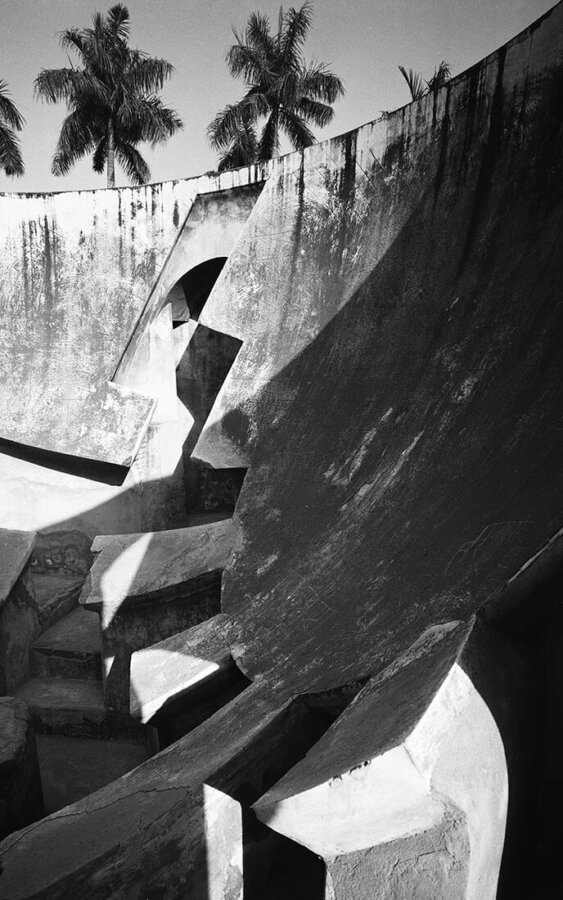 Exhibition
Lucien Hervé
Geometry of light
From 18 November 2017 to 27 May 2018
Jeu de Paume Tours
Watch the video portrait:
If he collaborated with some of the other great architects of the twentieth century, the photographer Lucien Hervé (1910-2007) is above all famous for his work with Le Corbusier. A great constructor of the image, a single detail was all he needed to depict the ensemble, and he was capable of expressing the space simply by means of the contrast between light and shadow.
Lucien Hervé was also a committed observer of the world and of humanity however, seeking everywhere 'the presence of the living'. His photographs taken from above or at an angle allowed him to play with the geometry of the image, and tended towards abstraction.
This exhibition at the Château de Tours pays tribute to him by juxtaposing, as he did, 'the universal and the timeless', the ancient and the modern, the abstract and the human.
A contemporary of some of the great Hungarian photographers—André Kertész and Brassaï—, as well as Robert Capa and Nicolás Muller —both of whom were recently exhibited at the Château de Tours— part of Lucien Hervé's work remains unknown to the wider public. Despite his passion for architecture, this was never his sole subject or exclusive focus, Lucien Hervé also sought to represent in his work humanity and traces of humanity on the world, all the while avoiding the anecdotal.
For example, he photographed living and working conditions in places like France, India and South America. He captured children and old men who moved him, as well as the human gestures or movements that allowed him to play with the geometry of the image. His quest for beauty, whether
through architecture or humanity, often culminated in the abstraction of his subjects.
Curator: Imola Gebauer.
Exhibition organized by the Jeu de Paume, Paris in collaboration with the City of Tours.
JEU DE PAUME – CHÂTEAU DE TOURS
25 avenue André Malraux – 37000 Tours
Opening hours:
Tuesday to Sunday: 2pm–6pm.