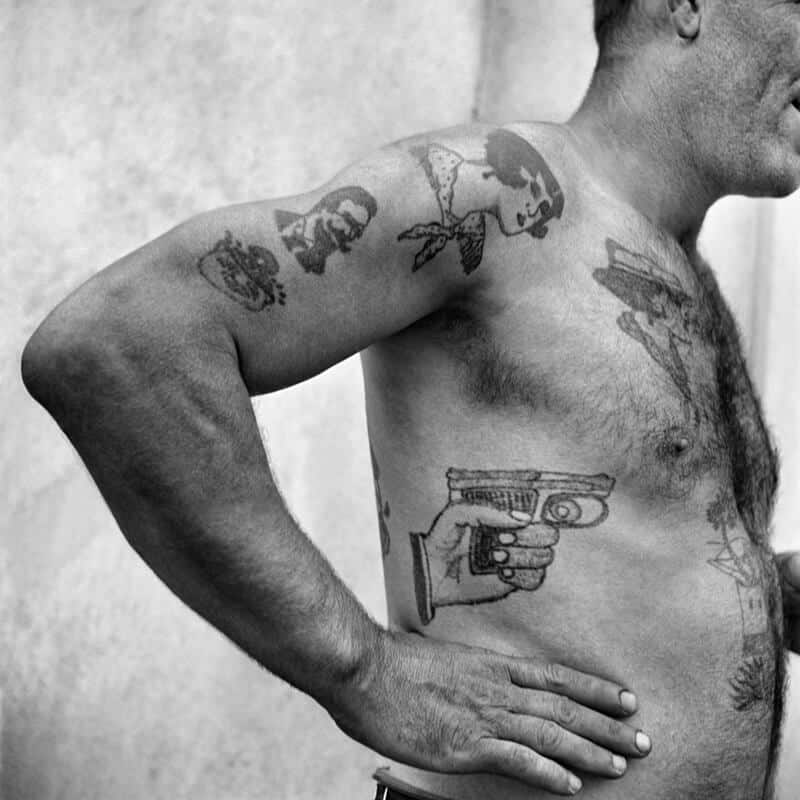 Exhibition
Nicolás Muller (1913-2000). Traces of exile
From 22 November 2014 to 31 May 2015
Jeu de Paume – Tours
Although little known in France, Nicolás Muller (Orosháza, Hungary, 1913–Andrín, Spain, 2000) was one of the leading exponents of Hungarian social photography. Like many of his compatriots — Eva Besnyö, Brassaï, Robert Capa, André Kertész and Kati Horna — he spent much of his life in exile: born into a bourgeois Jewish family, he left Hungary shortly after the Anschluss in 1938, spending time in Paris, Portugal and Morocco before finally setting in Spain. This experience, and the situations and people he encountered along the way, did much to shape Muller's work.
Like many of his fellow Hungarian photographers at the time, in the 1930s Muller worked in a humanist, documentary vein, evincing a strong sense of sympathy for the world of labour and the most modest members of society. His interest in the working man's experience would remain a hallmark of his photographs. As the social and political contexts changed, he photographed agricultural labourers and dockers in the ports of Marseille and Porto, then children and street vendors in Tangiers, and life in the countryside. Later, he photographed cultural and social figures in Madrid.
The exhibition at the Château de Tours – the first show in France dedicated exclusively to this photographer – brings together a hundred images and documents from the archives kept by his daughter Ana Muller. This chronologically presented selection made by curator Chema Conesa follows the career and travels of this alert, curious photographer from 1935 to 1981.
Nicolás Muller was given his first camera at the age of thirteen, and immediately began to explore its capacity to express a certain idea of the world and of human beings. He maintained this passion for photography when studying law and politics at the Szeged University. His camera, and the feeling that he could use it to convey the adventure of living, were the formative constants of his life and art.
"I learned that photography can be a weapon, an authentic document of reality. […] I became an engaged person, an engaged photographer."
During his four years at university he would also explore the Hungarian plains, whether on foot, by train or by bike, photographing men and women, the interiors of houses, scenes of rural life and the workers building the dykes on the River Tisza.
His early work is dominated by this rural aspect of Hungary – a country that had lost a significant fraction of its territory under the Treaty of Versailles (1920). It is also influenced by the avant-garde aesthetic of the day, with its diagonal perspectives and high- and low-angle shots.
When Nazi Germany annexed Austria in 1938 (the Anschluss), Hungary aligned itself with the fascist regime and Muller decided to continue his photographic career elsewhere. He came to Paris, where he was in touch with other Hungarian photographers such as Brassaï, Robert Capa and André Kertész. He found work with periodicals such as Match, France Magazine and Regards, which published his photographs of working life in Hungary and Marseille. This theme continued to occupy him during his short stay in General Salazar's Portugal, until he was imprisoned and then expelled.
Through his father, who had stayed in Hungary and had close links with Rotary Club International, Muller managed to obtain a visa for Tangiers – which, at the time, was the destination for thousands of Jews fleeing from Central Europe. The city roused him to a state of almost febrile creativity. "My eyes, my hands and my whole being are itching to go everywhere, to take photographs wherever I can." His tireless portrayal of Tangiers also shows him learning to deal with a new challenge: intense light.
In Tangiers Muller contributed photographs to a number of books, such as Tanger por el Jalifa and Estampas marroquis, and did reportage work on the towns of the "Spanish Zone" commissioned by the Spanish High Commission in Morocco.
After seven years in Tangiers — "the happiest years of my life" – Muller decided to move to Madrid in order to go back to working as a photojournalist, to explore the regions of Spain, and to publish books of his work.
As the reputation of his studio grew, so he frequented the writers, philosophers and poets who met at the legendary Café Gijón and around the Revista d'Occidente. An active member of Spain's underground intelligentsia, he also made portraits of artist and writer friends, including Pío Baroja, Camilo José Cela, Eugeni d'Ors and Ramón Pérez de Ayala, and of figures such as the pianist Ataúlfo Argenta and the torero Manolete (Muller's photo captures him not long before his death).
Nicolás Muller retired at the age of 68 and moved to Andrín (Asturias), where he died in 2000.
Curator: Chema Cones, a freelance curator
Partners:
Exhibition organised by Jeu de Paume in collaboration with the City of Tours,
Coproduced by Comunidad de Madrid, Consejería de Empleo, Turismo y Cultura, Dirección General de Bellas Artes, del Libro y de Archivos,
and La Fábrica.
In partnership with À Nous Paris
CHÂTEAU DE TOURS
25 avenue André Malraux – 37000 Tours
Opening hours:
Tuesday to Friday: 2pm–6pm
Saturday and Sunday: 2.15pm–6pm
Free entry