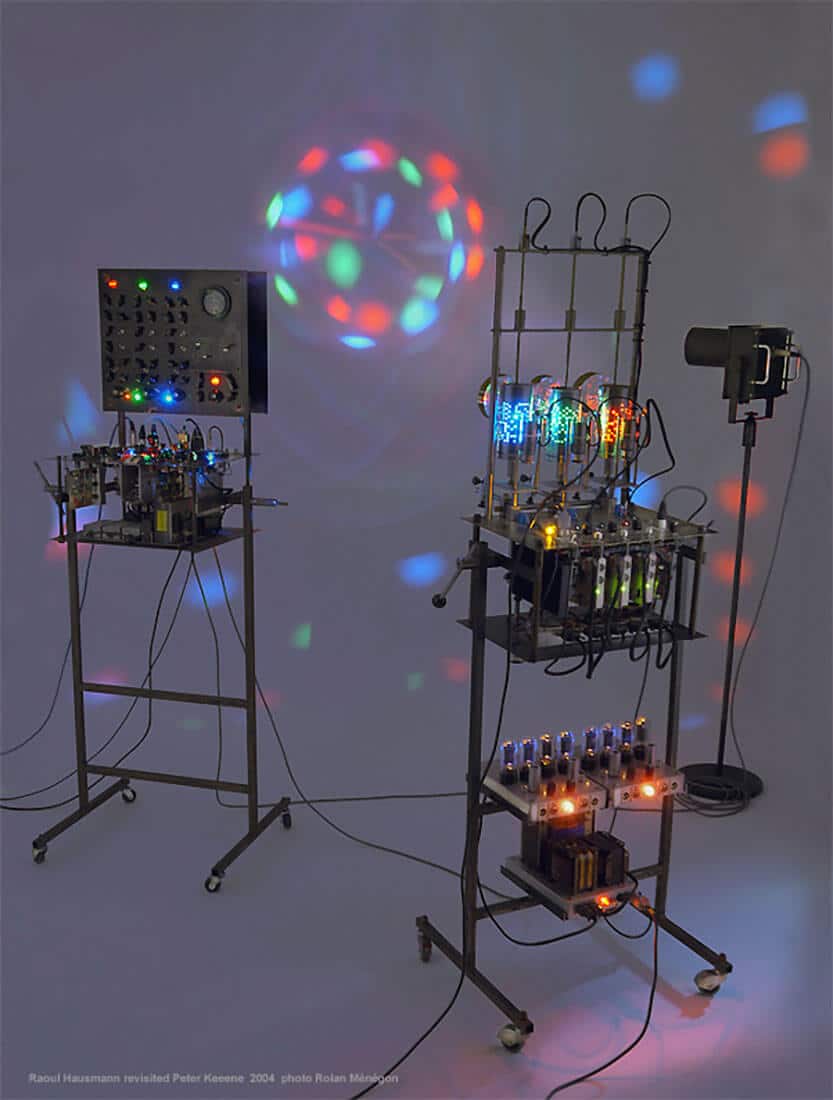 Performance
Optophonic performance
With Geneviève Strosser, Florent Jodelet, Peter Keene and Jacques Donguy
In a letter to Henri Chopin dated 23 June 1963, Raoul Hausmann wrote: "I would like attract your attention to the fact that since 1922 I have been developing the theory of the optophone, an apparatus that transforms visible forms into sound, and vice versa. I had an English patent, "Procedure for combining numbers on the photoelectric base" which was a variant on this apparatus, and at the same time the first robot. The only thing that kept me from constructing an optophone was money."
In relation to the Raoul Hausmann exhibition and the special late-night events organised in February with the Musée de l'Orangerie, Jeu de Paume is pleased to present an optophonic performance.
The optophone is an instrument imagined and devised by Hausmann, and several versions of it were created a few years later. If the artist did not invent the computer, he did come pretty close to it in his efforts to broaden the frontiers of art by converting sounds into forms and vice versa. Art critic Jacques Donguy, who specialises in sound poetry, and artist Peter Keene, tracked down the patent filed by Hausmann in 1934 and set about turning the robot he conceived into a reality.
After an introduction by Jacques Donguy, in the presence of Peter Keene, the musicians Geneviève Strosser and Florent Jodelet will activate the latest version of this ongoing project that is the optophone in a unique concert. The Jeu de Paume auditorium will be the theatre of a poetic light show combining images and sounds to the rhythm of Hausmann's writings.
In the Jeu de Paume auditorium, Saturday 17 February 2018, 8.30–9.30 pm.
3 euros / free with that day's exhibition ticket.
Information: infoauditorium@jeudepaume.org