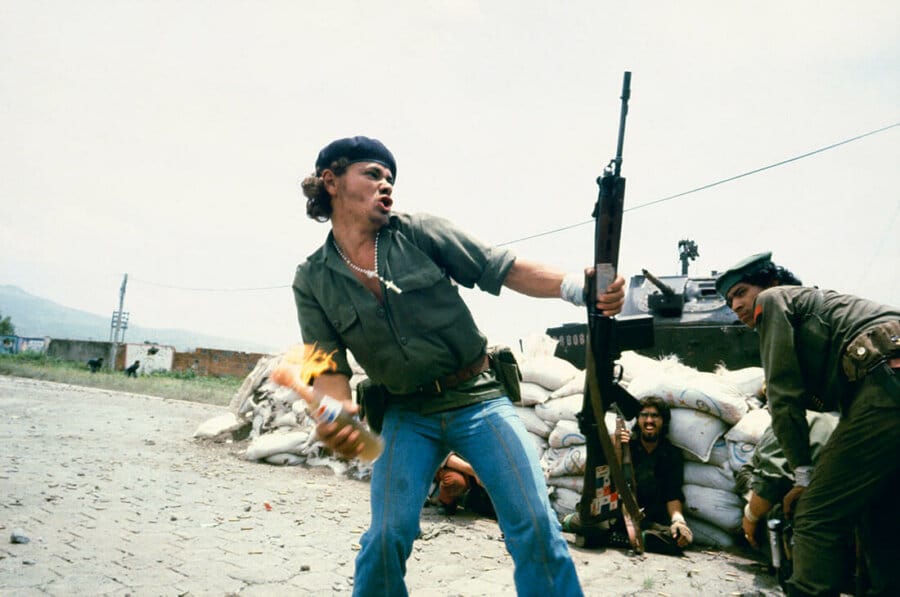 Cinema
Pictures from a Revolution
Film by Susan Meiselas, Alfred Guzzetti and Richard P. Rogers
This film made in 1991 covers Susan Meiselas' second trip to Nicaragua in 1990. This was twelve years after the popular uprising of 1978, which her camera so powerfully captured. Those earlier images were published in Nicaragua, and on her second journey she used this book as a tool to try to find the people she had photographed the first time round.
We see Meiselas talking with them about what they lived through, about their hopes in the revolution and how it has changed their everyday life. The film shows the countryside and villages and gives us an idea of those who fought to wrest their independence from the Somoza regime.
Pictures from a Revolution (1991, English, French subtitles, 1h 31 min). Screening in relation to the "Susan Meiselas. Mediations" exhibition, Thursday and Sunday at 3.30 pm, to 20 May.
In the auditorium. Admission free with the exhibition ticket, subject to capacity.