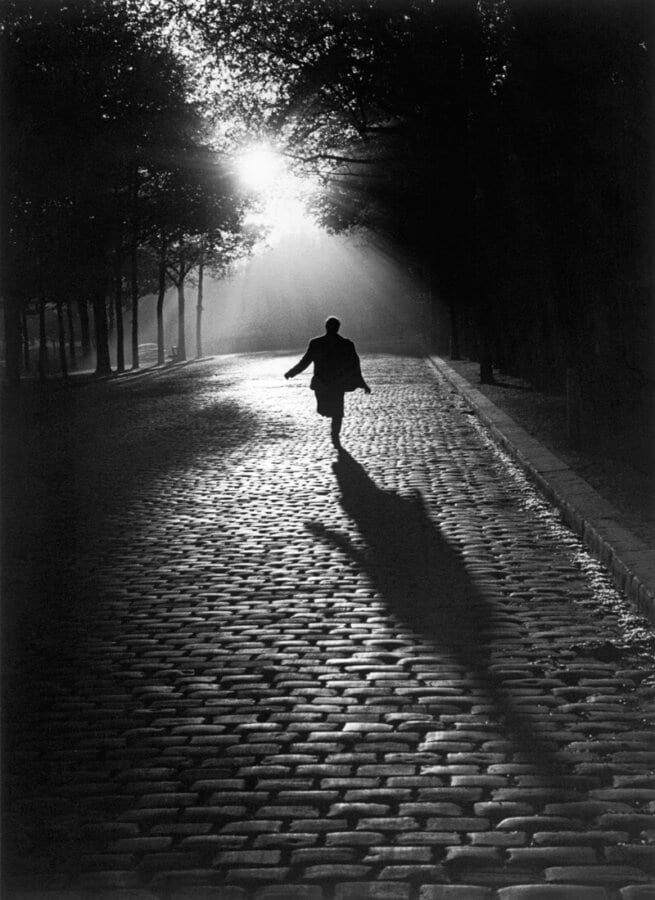 Exhibition
Sabine Weiss
From 18 June to 30 October 2016
Jeu de Paume Tours
Watch the video portrait:
Sabine Weiss is the last representative of the French humanist school of photography, which includes
photographers like Robert Doisneau, Willy Ronis, Édouard Boubat, Brassaï and Izis.
Still active at over 90 years of age, she has accepted for the first time to present her personal archives, thereby providing a privileged insight into her life and career as a photographer. The exhibition at the Château de Tours will showcase just a few milestones from her long career. Through almost 130 prints, as well as numerous period documents—many of which are being shown for the first time—this exhibition provides visitors with an overview of the multiple facets of this prolific artist, for whom photography was first and foremost, a fascinating occupation.
Née Weber in Switzerland in 1924, Sabine Weiss was drawn to photography from a very early age and did her apprenticeship at Paul Boissonnas' studio, a dynasty of photographers practising in Geneva since the late nineteenth century. In 1946, she left Geneva for Paris and became the assistant of Willy Maywald, a German photographer living in the French capital, specialising in fashion photography and portraits. She married the American painter Hugh Weiss in 1950, and at this time embarked upon a career as an independent photographer. She moved into a small Parisian studio with her husband—where she continues to live today—and socialized in the artistic circles of the post-war period. This allowed her to photograph Georges Braque, Joan Miró, Alberto Giacometti, André Breton and
Ossip Zadkine, and later numerous musicians, writers and actors.
Circa 1952, Sabine Weiss joined the Rapho Agency thanks to Robert Doisneau's recommendation. Her personal work met with immediate critical acclaim in the United States with exhibitions at the Museum of Modern Art in New York, the Art Institute of Chicago, the Walker Art Institute in Minneapolis and the Limelight Gallery, New York. Three of her photographs were shown as part of the famous exhibition "The Family of Man", organized by Edward Steichen in 1955, and Sabine obtained long-lasting contracts with The New York Times Magazine, Life, Newsweek, Vogue, Point de vue-Images du monde, Paris Match, Esquire, and Holiday.
From that time and up until the 2000s, Sabine Weiss continued to work for the international illustrated press, as well as for numerous institutions and brands, seamlessly passing from reportage to fashion features, and from advertising to portaits of celebrities or social issues.
In the late 1970s, her work returned to the spotlight thanks to a growing revival of interest in so-called humanist photography on behalf of festivals and institutions. This interest encouraged Sabine to return to black and white photography. At over sixty years of age, she began a new body of personal work, punctuated by her travels in France, Egypt, India, Reunion Island, Bulgaria and Burma, and in which a more sentimental melody may be heard, centred on the pensive and solitary moments of human existence. At the same time, Sabine became the focus of a growing number of tributes, all of which has contributed to her reputation as an independent and dynamic photographer, with a great humanist sensibility and an eye for the detail of everyday life.
Virginie Chardin
CURATOR: Virginie Chardin, independant curator.
PARTNERS: This exhibition is organized by the Jeu de Paume, Paris, in collaboration with the city of Tours, and the complicity of the Archives of Sabine Weiss.
Thanks to L'atelier Publimod.
MEDIA PARTNERS: A Nous Paris, Off The Wall.
JEU DE PAUME – CHÂTEAU DE TOURS
25 avenue André Malraux – 37000 Tours
Opening hours:
Tuesday to Sunday: 2pm–6pm.