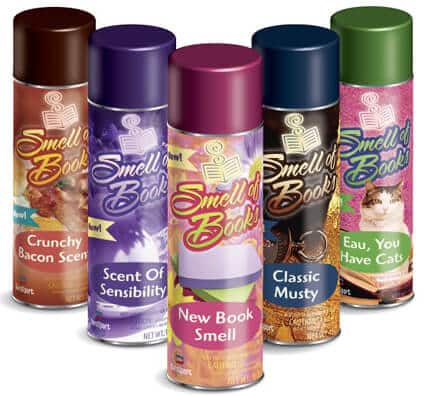 Online creation
SMELL OF BOOKS - DUROSPORT ELECTRONICS
As part of "Print error / publishing in the digital age"
From 23 October 2012 to 07 April 2014
Jeu de Paume Online
Smell of Books by Durosport Electronics is part of the exhibition "Print error / publishing in the digital age" proposed by Alessandro Ludovico, for the Jeu de Paume virtual space.
Durosport Electronics is a phantom entity producing e-commerce websites for non-existent products. Their work fits very well in the long tradition of web « fakes », which is very different from the physical artists fakes (like artist's fake newspapers or books) because of their true digital nature, so far embodying the incredible easiness of reproducibility and manipulability of the originals.
Also in the case of « Smell of Books » the web design conventions as well as the perfect rendering of the products give the work an aura of trustability: having a spray which would diffuse the smell of books while reading e-books. It comes with a slight scent of nostalgia and indeed weak resistance to the new parameters of reading and enjoying a book in its purely immaterial form. The smell of books is mostly connected to their age: the dusty and/or moldy smell intensity tells us about how old (and in a way implicitly authoritative) the book is.
So this ideal spray would ideally give back, in a certain way, authority and stableness (at least for our trained sense) to books which can't be weighted in our hands and which even more don't slowly decay in the way we are used to.
DuroSport Electronics
The DuroSport Electronics Corporation is an artistic project which, under the fictive identity of a company founded in 1962 by Oleg Tarlev of Moldavia, is dedicated to the creation of cutting edge consumer electronics that enrich the lives of the customers while posing almost no risk to their health or safety.
Nero Tarlev is a Product Manager for DuroSport Electronics. He works closely with the company's Engineering Department researching new technologies and turning them into compelling consumer electronics products. He was Chairman of DuroSport's e-reading initiative, a position that lead to the development of the Smell of Books aerosol ebook enhancer.
https://durosport.com/