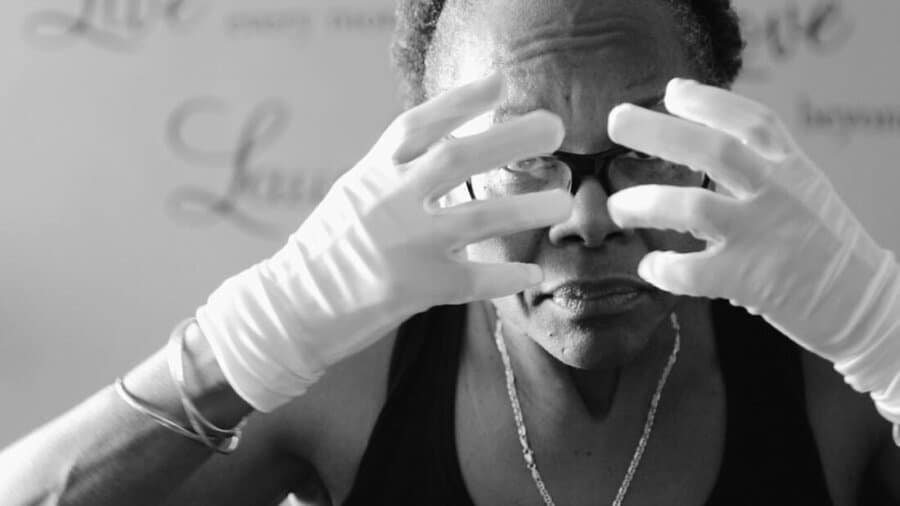 Exhibition
Steffani Jemison. Sensus Plenior
Satellite 10 programme
From 17 October 2017 to 21 January 2018
Watch the video portrait:
The work of New York-based artist Steffani Jemison is rooted in research and combines time-based
media and discursive platforms to examine African-American culture. Exploring the limitations of
language, Jemison's work resists the logic of conventional storytelling to expose the entanglements of
time, history and progress.
Her new commission Sensus Plenior [Latin for "Fuller Meaning"] considers the relationship between language, gesture and song in black gospel mime, focusing on the work and ideas of ordained minister Susan Webb and the Master Mime Ministry of Harlem. Through their
elaborate and ecstatic choreography, gospel mime performers draw on dual genealogies that can be
traced both to the revolutionary mime artist Marcel Marceau and West African dance traditions. In
her videos, Jemison complicates the boundaries of performance and cinema, allowing the audience
to become suspended outside structures of linear time and controlled meaning.
[…]
Curator: Osei Bonsu.
Partners: The exhibition is co-produced by the Jeu de Paume,
the Fondation Nationale des Arts Graphiques et Plastiques (FNAGP),
and the CAPC musée d'art contemporain de Bordeaux.
The Fondation Nationale des Arts Graphiques et Plastiques is a permanent partner in the Satellite program.
The Friends of CAPC
contribute to the production of works in the Satellite program.
Media Partners:
Art press, paris-art.com, Souvenirs from earth TV.