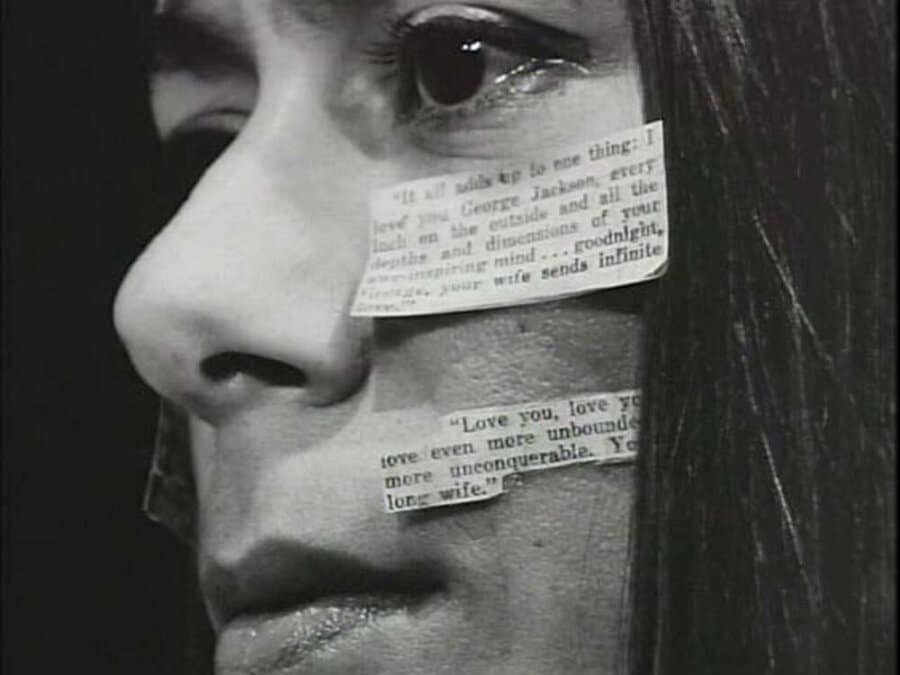 Cinema
"The Yvonne Rainer Project. From choreography to cinema
From 04 to 30 November 2014
Jeu de Paume – Paris
The Jeu de Paume's film program, "The Yvonne Rainer Project. From choreography to cinema" aims to show the impact of this American artist's work and its relationship to films by other artists of her generation: John Cage, Andy Warhol, Vito Acconci, and Richard Serra — as well as works by a younger generation such as Anri Sala, Natasha Nisic and Yael Bartana.
Recognized for her contribution to the history of the modern dance movement, as much as for her career as an experimental film-maker, Yvonne Rainer was born in 1934 in San Francisco, and became involved in the avant-garde of the 1960s and 1970s. Her work explores the balance between the private and public spheres, as well as gender issues, human relationships and performance.
The Jeu de Paume's film program aims to show the influence of this great American artist in a multifaceted way. The cycle presents the artist's bold switch from choreography to cinema, and the artistic and political challenges she faced during a time of radical social change. Having explored revolutionary ideas through choreography, she turned her attentions to cinema and endeavored to make films in an innovative fashion. Her work revolves around performance, gender, and political issues in art, as well as inter-disciplinary and aesthetic concerns.
Yvonne Rainer's work is part of the history of 1960's America. During this period, she was influential in artistic circles, an influence that continues to make itself felt today. Her creative impulse is inextricably linked to the socio-political context of her day, which was marked by the great ideological upheavals echoing the values of the post-war period. It order to better understand the relationship between her innovative vision of art and her own social experiences, it is thus necessary, to explore Rainer's œuvre and the environment in which she worked.
Yvonne Rainer was initially influenced by West Coast artists, before moving to New York and joining the dynamic Soho scene of the time. She thus found herself at the center of new movements or developments in dance, music, and the visual arts, that emerging in the 1960s and 1970s.
This cycle aims to show how this very rich context supported and encouraged Rainer in her desire to move from choreography to film. Inspired by this transition from one discipline to another, which enabled Yvonne Rainer to take her artistic ideas in a new direction, the film program at the Jeu de Paume presents various aspects of her work both in dance and cinema, through films and recordings made by others of her work as a choreographer and performer. The program also includes films by artists and film-makers who were part of her entourage at the time when her own work as a film-maker was taking off. It features films and videos by Andy Warhol, Bruce Nauman, Peter Greenaway, Vito
Acconci, Richard Serra, Michael Snow and Hollis Frampton, and touches on such figures as Maya Deren, Babette Mangolte, Samuel Beckett and John Cage.
"From choreography to cinema" plays host to a variety of contemporary artistic approaches through the work of Yael Bartana, Geneviève Cadieux, Mircea Cantor, Köken Ergun, Maïder Fortuné, Michel François, Laurent Goldring, Marc Johnson, Sonia Khurana, Florence Lazar, Bea McMahon, Manon de Boer, Natacha Nisic, Anri Sala, Lili Reynaud-Dewar and Ulla von Brandenburg. This other part of the film program revolves around the current reception of Rainer's work by visual artists specializing in the medium of film and video, and by choreographers. In the field of the performance, contemporary choreographers see Yvonne Rainer as a pioneering artist, a precursor to their own research. "The Yvonne Rainer Project" also sets out to highlight this intergenerational link with the work on
the body and the moving image, being produced by contemporary artists.
Chantal Pontbriand
CURATOR
Chantal Pontbriand, Pontbriand W.O.R.K.S. [We_Others and myself_Research_Knowledge_Systems]
MEDIA PARTNERS
Partenaire média : TÊTU
PRACTICAL INFORMATION
Admission : 3 euros / free on presentation of the exhibition ticket (valid only on the day of purchase)
Information : T. +33(0)1 47 03 12 50 / infoauditorium@jeudepaume.org