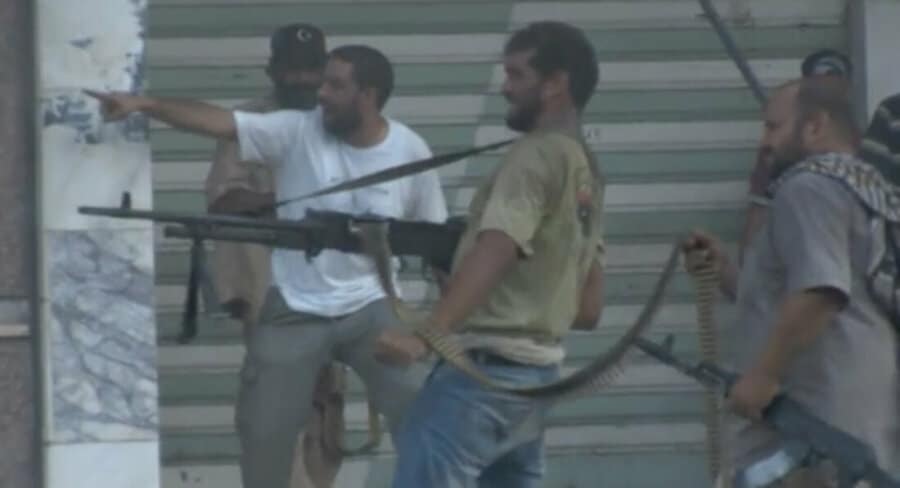 Cinema
Tomorrow Tripoli
by Florent Marcie
Georges Didi-Huberman and Jeu de Paume have put together a programme of films and discussions to amplify the themes of the exhibition "Soulèvements." It includes Tomorrow Tripoli, a film by Florent Marcie, presented by film programmer Nicole Brenez in the company of the author.
In the early days of the Libyan revolution, when the eyes of the world were on Benghazi, a small group of insurgents were defying the dictatorship at the other end of the country, in the Nafusa Mountains. Cut off from the rest of the world, under siege from Gadaffi's troops, these mountain people nevertheless managed to inflict a series of setbacks on the regime, driving its forces all the way to the gates of Tripoli.
From guerrilla warfare in the jebel to the shores of the Mediterranean, Tomorrow Tripoli relates the combat of these men swept up by the revolutionary whirlwind.
Tomorrow Tripoli by Florent Marcie (France, 2014, 180'). Screening presented by Nicole Brenez in the presence of the director, Tuesday 22 November at 6 pm.
Admission: 3 euros or free with exhibition ticket (only on the same day).
Information: infoauditorium@jeudepaume.org