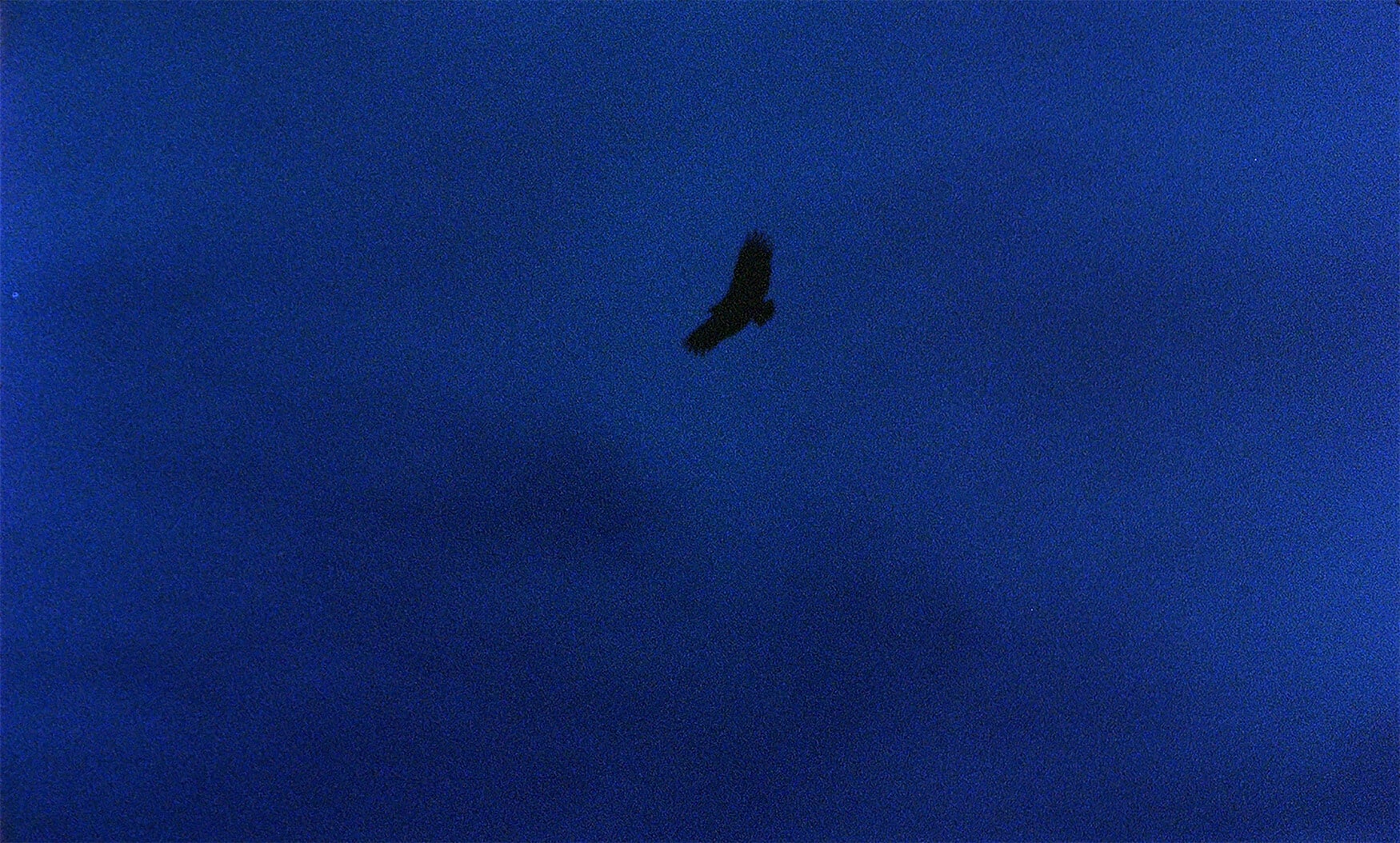 Exhibition
Works in Progress
Exhibition of Three Upcoming Films of Noëlle Pujol, Ana Vaz and Ben Rivers
From 14 September 2021 to 13 February 2022
Jeu de Paume Paris
Works in Progress aims at revealing what goes into making a film. The creative process involves many different factors that often remain hidden behind the moving images. From September 2021 to February 2022, visitors are invited to look behind the scenes of three films in progress and to be shown around by their respective creators, who have agreed to share their working documents and their creative processes with us.
Although a film has to be ready when it is presented to its audience, the process leading up to that moment involves many stages that are staggered over time: script writing, documentary research, scouting for locations, casting, finding backers, not to mention readings, discussions and meetings, notes, sets, drawings, storyboards and photographs, which are all part of the development of an audio-visual work. It is this process that is highlighted here, in close collaboration with the artists, in a kind of preview of their work in progress.  Each filmmaker has devised an original presentation of their project. Noëlle Pujol (Saint-Girons, France, 1972) has set out her stall with the backstage activity of a musical fantasy; Ana Vaz (Brasília, Brazil, 1986) gives us a poetic insight into the political sources and the creative context of an ecological fable; Ben Rivers (Somerset, United Kingdom, 1972) experiments with new architectural forms in which to stage a free adaptation of a 19th-century science fiction story.  In addition to a whole range of documents – photographs, models, drawings, projections – each artist is presenting a specially created audio-visual work that resonates with their forthcoming film. At a time when methods of distribution and the economics of filmmaking are rapidly changing, this series of three presentations offers a closer look at the working methods of independent filmmakers.  This advance contact with the public will also involve a series of encounters and exchanges which, in one way or another, may themselves influence the filmmaking process and leave a mark on the finished works.
Curator: Marta Ponsa
September 14th > October 31st 2021: Noëlle Pujol, Boum ! Boum !
Boum! Boum! is a musical fantasy inspired by letters from my brother Didier, in which he tells me about day-to-day life in medical daycare centres. A poet with an unusual take on the world, he writes from his bedroom, which he has turned into a discotheque. His words are distorted, rearranged and repeated. His writing is Harlequinesque with a dash of humour. It creates an extraordinary world. I have tried to create a fictional space by involving the energy and the substance of his language with the Saint-Ouen flea market.
Noëlle Pujol
November 5th 2021 > January 2nd 2022: Ana Vaz. It is Night in America
It is Night in America is a film in progress recorded at Brasilia's Zoo, habitat of hundreds of rescued species in the city. Giant anteaters, maned wolves, owls, wood foxes, capybaras and caracaras meet with biologists, veterinarians, caretakers and the environmental police in a sombre plot where the challenges of preserving life in the face of extinction weave a web of intersecting perspectives. In this iteration, the film expands into poetry, archive, short stories and conversations in an illusionistic diorama where we both see and are seen. In the end, who are the real captives?
Ana Vaz
The movie É Noite na América d' Ana Vaz is a property and a production ofthe  Fondazione ln Between Art Film. It has received the support of  Pivô Arte e Pesquisa and was coproduced by Ana Vaz, The Dark and Spectre Production.
January 7th > February 13th 2022: Ben Rivers. After London
I read After London as a teenager and it has continued to haunt my thinking ever since. Jefferies was a pioneer of speculative fiction, and his love of the natural environment, and anger that humans are furiously eradicating it, chimed with my own feelings. But, as with JG Ballard, another writer I have consistently returned to since my childhood, there is also an element of optimism in an idea of a transformed ecosystem, regrowth, and humans adapting to the new environment. Over the course of my filmmaking I've made various films that document individuals, communities and societies attempting different versions of utopia.
Ben Rivers
Infos
The single entrance ticket gives access to all exhibitions at Jeu de Paume.
See ticket fees