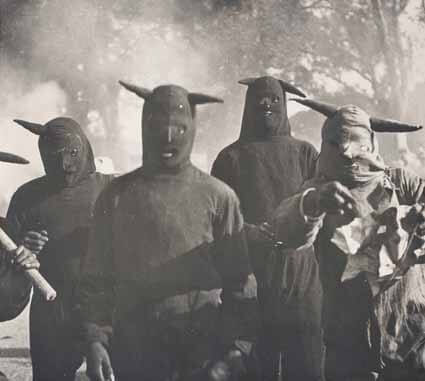 Exhibition
Kati Horna
From 03 June to 21 September 2014
Jeu de Paume – Paris
In collaboration with the Museo Amparo in Puebla (Mexico), the Jeu de Paume is presenting the first retrospective of the work of photographer Kati Horna (Szilasbalhási, Hungary, 1912–Mexico, 2000), showing more than six decades of work in Hungary, France, Spain and Mexico. Kati Horna, a photographer whose adopted homeland was Mexico, was one of a generation of Hungarian photographers (including André Kertész, Robert Capa, Eva Besnyö, László Moholy-Nagy, Nicolás Muller, Brassaï, Rogi André, Ergy Landau and Martin Munkácsi) forced to flee their country due to the conflicts and social upheaval of the 1930s.
Cosmopolitan and avant-garde, Kati Horna was known above all for her images of the Spanish Civil War, produced at the request of the Spanish Republican government between 1937 and 1939. Her work is characterised by both its adherence to the principles of Surrealist photography and her very personal approach to photographic reportage.
This major retrospective helps to bring international recognition to this versatile, socially committed, humanist photographer, highlighting her unusual artistic creativity and her contribution to photojournalism. It offers a comprehensive overview of the work of this ar tist, who started out as a photographer in Hungary at the age of 21, in the context of the European avant-garde movements of the 1930s: Russian Constructivism, the Bauhaus school, Surrealism and German Neue Sachlichkeit. Her vast output, produced both in Europe and Mexico, her
adopted country, is reflected in a selection of over 150 works – most of them vintage prints, the vast majority of them unpublished or little known.
In Mexico, Kati Horna formed a new family with the émigré artists Remedios Varo, Benjamin Péret, Emerico 'Chiki' Weisz, Edward James and, later on, Leonora Carrington. In parallel with her reportages, she took different series of photographs of visual stories, extraordinary creations featuring masks and dolls, motifs that began to appear in her work in the 1930s.
Kati Horna also became the great portraitist of the Mexican literary and artistic avant-garde; her visionary photographs captured the leading artists in Mexico during the 1960s, such as Alfonso Reyes, Germán Cueto, Remedios Varo, Pedro Friedeberg, Alejandro Jodorowsky, Mathias Goeritz and Leonora Carrington.
The exhibition is divided into five periods: her beginnings in Budapest, Berlin and Paris between 1933 and 1937; Spain and the Civil War from 1937 to 1939; Paris again in 1939; then Mexico. The exhibition also presents a number of documents, in particular the periodicals that she contributed to during her travels between Hungary, France, Spain and Mexico. The works come from the Archivo Privado
de Fotografía y Gráfica Kati y José Horna, the Centro Documental de la Memoria Histórica de España, Salamanca, the Museo Amparo, Puebla, as well as private collections.
Curators
Ángeles Alonso Espinosa, anthropologist and curator at the Museo Amparo, Puebla (Mexico),
and José Antonio Rodríguez, historian of images and independent curator.
Partners
Exhibition organised by the Museo Amparo (Puebla) in collaboration with the Jeu de Paume.
This exhibition was realized with the help of the Spanish Embassy in Paris; AMEXCID (Mexican Agency for International
Development Cooperation); CONACULTA (Mexican National Council for Culture and Arts) and the Instituto
Cultural de México in Paris.
As part of the Latin American
and Caribbean Week.
Media partners
A Nous Paris, Marie Claire, Time Out Paris, Stylist
With thanks to the Hôtel Napoléon Paris Champs Elysées