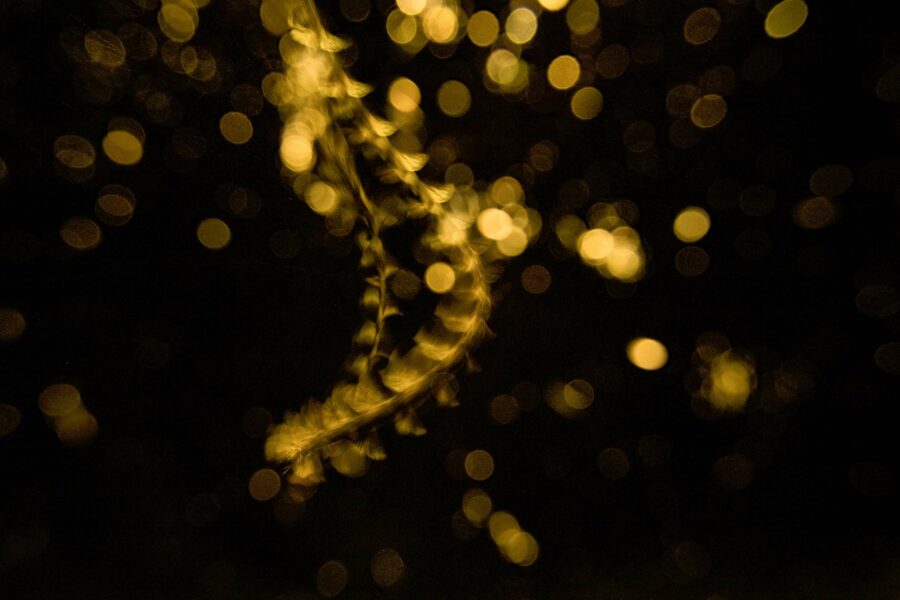 Concert
Opening concert, Katarzyna Krakowiak Balka
In connection with Where does any Miracle start?
Tuesday 08 November 2022 • 8:00 PM
7pm
Jeu de Paume – Paris
8pm: Speech by Jean-Philippe Teyssier, landscape architect and deputy director of the Jardin des Tuileries, on the living environment surrounding the Jeu de Paume, followed by a meeting with the artist who will present the project in the auditorium.
9pm: Concert in the main hall performed by Audrey Chen, Isabelle Duthoit and Ute Wassermann.
"Where does any Miracle start?" is a protean project by Polish artist Katarzyna Krakowiak Balka comprised of a sound installation, an online work, concerts and a vinyl album.
Katarzyna Krakowiak Balka records the sounds and vibrations with which animals and insects communicate, often at frequencies inaudible to the human ear. Using seismic sensors and in collaboration with scientists, the artist studies the inhabitants of the park in their environment, to make perceptible what is invisible. In this way, the building listens to its environment: by diffusing the sounds inside, they are combined and distorted by the architecture, which expresses them again.
A concert opens the sound installation and the online art project. The singers' voices try to imitate, but also to dialogue with the sound vibrations of the insects. The artist has composed a piece of rare intensity in which the vocal range of Audrey Chen, Isabelle Duthoit and Ute Wassermann is put to the test. While strolling in the garden around the Jeu de Paume, the performers make the building sing, heard by the public gathered inside the hall.
Finally, the artist is preparing a new album of recordings of insects attracted by light at night. The release of this new vinyl record will be the occasion for a new concert at the end of January 2023.
sponsor