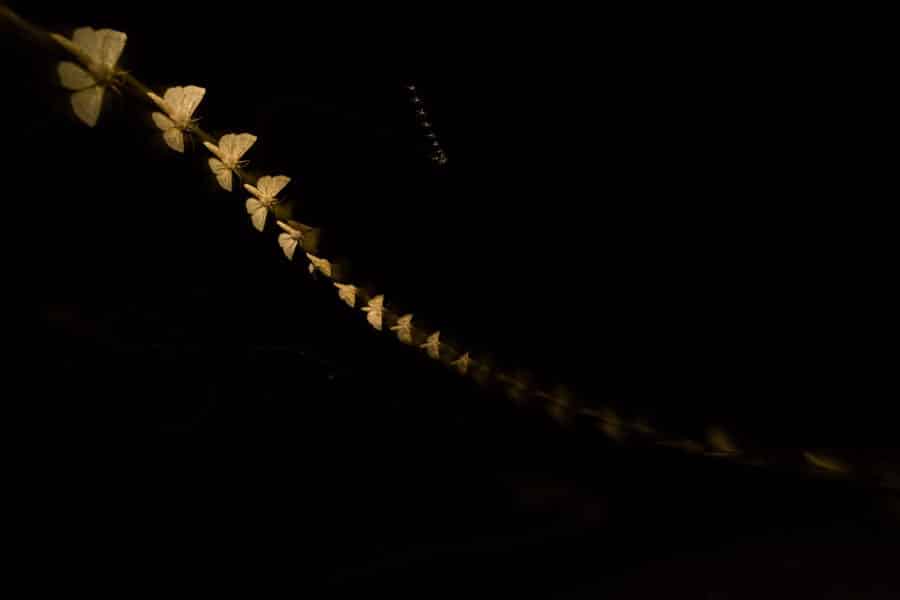 Event
Sound installation by Katarzyna Krakowiak Balka
In connection with Where does any Miracle start?
From 08 November 2022 to 29 January 2023
Jeu de Paume – Paris
"Where does any Miracle start?" is a protean project by Polish artist Katarzyna Krakowiak Balka comprised of a sound installation, an online work, concerts and a vinyl album.
Katarzyna Krakowiak Balka records the sounds and vibrations with which animals and insects communicate, often at frequencies inaudible to the human ear. Using seismic sensors and in collaboration with scientists, the artist studies the inhabitants of the park in their environment, to make perceptible what is invisible. In this way, the building listens to its environment: by diffusing the sounds inside, they are combined and distorted by the architecture, which expresses them again.
The multi-sound acoustic sculpture is diffused in a loop in the great hall of the Jeu de Paume, through a kinetic loudspeaker made to measure and emitting a high frequency sound beam. Bouncing off the walls and imitating the trajectory of a ball, the sound travels through the space like an air current. The sound content comes from recordings made in the Tuileries garden. The glass of the windows of the institution becomes a screen for the sound, transforming the whole building into a listening system, then into a giant amplifier.
sponsor