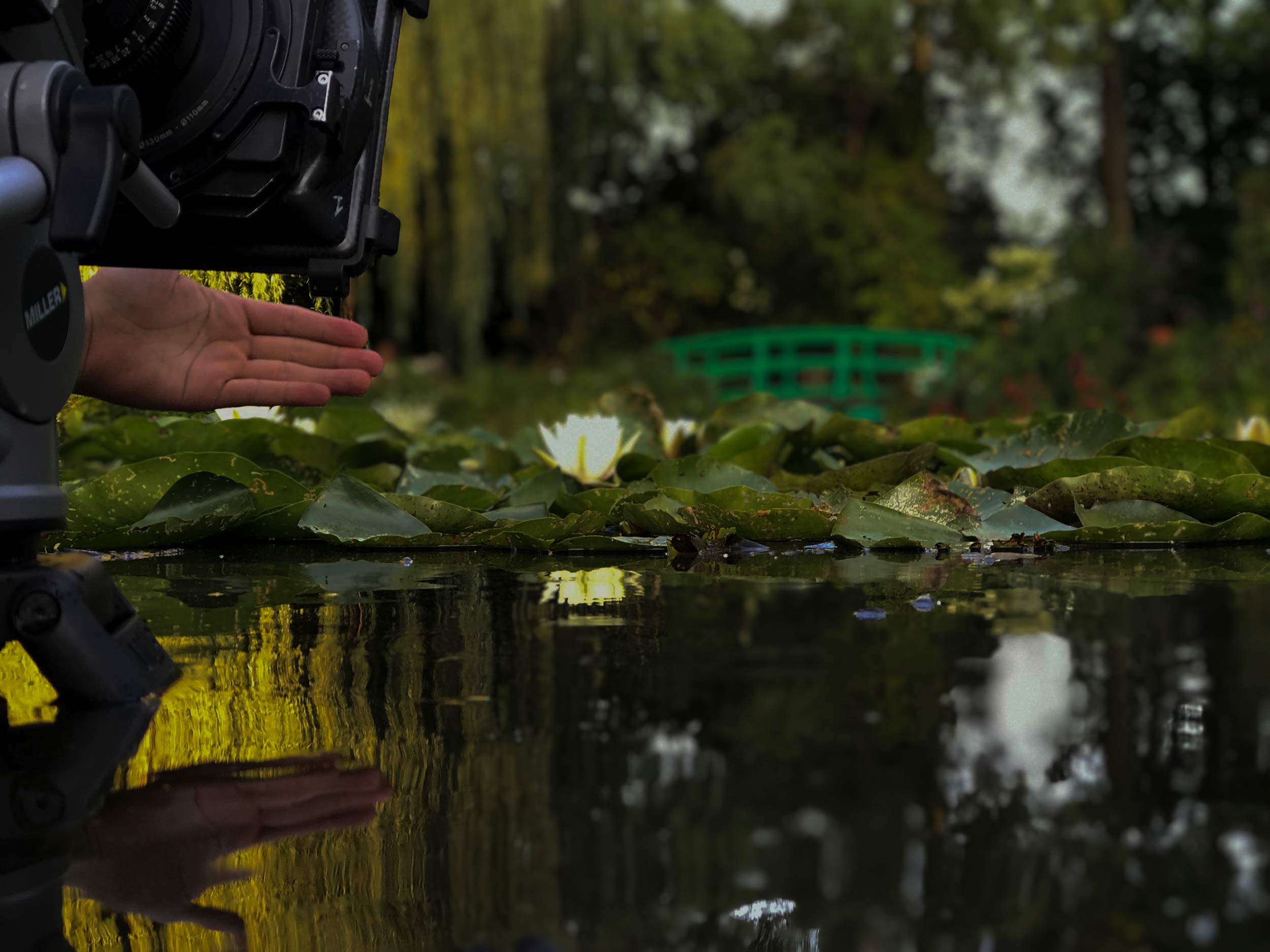 Exhibition
Marine Hugonnier
Cinema in the guts
From 08 June to 18 September 2022
Jeu de Paume Paris
This summer, the Jeu de Paume opens its doors to Marine Hugonnier for her first major exhibition in France. The exhibition brings together a selection of works representative of Marine Hugonnier's artistic approach since her debut in 1998.
In between documentary and fiction, Marine Hugonnier's work constitutes an exploration of the politics of vision. Her practice is an attempt to deconstruct the inherent complicity between the gaze and political ideologies. The artist thus aims to question the cultural and political framework that conforms each point of view.
Primarily a filmmaker, her practice also includes photography and works on paper. Her films, described as experimental films or film essays, are often associated with visual anthropology. Her field of investigation is the space that separates the subject from its observer and the viewer from an image, as well as the materiality of film.
Her practice raises questions about the ontology of images in our Western cultural tradition, asking whether they refer in principle to colonial and extractive policies. The core of her research questions in turn what is represented, what cannot be represented or is under-represented, what is visible or induced.
She has travelled extensively with her Aaton s16 mm camera on her shoulder, adopting the position of reporter and ethnographer, deliberately blurring the figure of the artist. For Marine Hugonnier, producing images implies thinking about them. Cinema is thus conceived by the artist as a complex political act through which she attempts to reconfigure the exchange they imply, in order to envisage a new regime of images. Her projects address feminism, seek the possibility of a non-gendered gaze and a convergence between human and non-human.
This exhibition is not conceived as a retrospective but as a dynamic and performative installation in which certain projects will evolve over time. It includes a selection of works, some of which have never been shown before. The artist presents films, a performance, organic elements, and revisits older works. A film specifically produced for the Jeu de Paume exhibition is also presented.